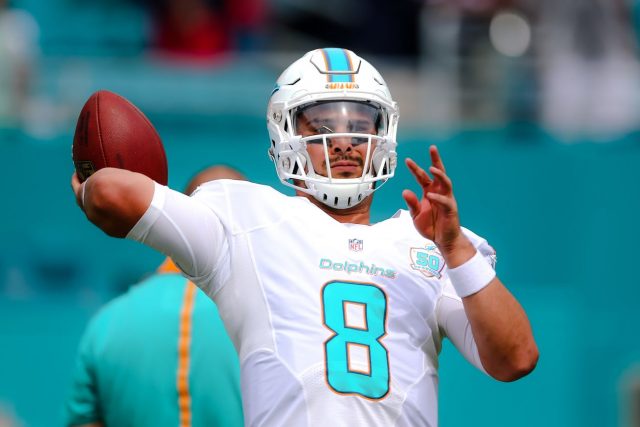 2016 NFL Week 15 Opening Line Report
Week 14 wasn't horrible, but it wasn't very good either. I think most fans would agree that they were hoping for more out of a slate that had excellent potential. Week 15 has a few games that should be good, but overall it's kind of a down week.
Thursday night football is shaping up to be an all-timer. Based on the current spread and total, the Rams are implied to score 12.5 points against the Seahawks! And just as I'm writing this, they fired their head coach Jeff Fisher. Maybe their odds will get better, who knows?
And it's that wonderful time of the year again… Saturday Night Football! This Saturday, make sure to cancel all plans and stay home for the night because Bryce Petty and the Jets are set to face Matt Moore and the Dolphins…
The Dolphins could very well still make the playoffs even with Moore under center, so buckle up Fins fans and have a wonderful holiday season.
Sunday has a handful of solid matchups with big playoff implications.
At 1:00 PM eastern, the Giants host the Lions in a battle between two 9-4 teams. The Giants downed the Cowboys last night in a defensive battle, but still trail by two games in the NFC East. Meanwhile, the Lions lead their division by two games, but don't look now…
Bah Gawd! The Packers are still alive! (While this gif does not fit the Home Alone theme, it does not take away from its relevancy to the situation.)
After beating up on the Seahawks yesterday and earning their third straight win, the Packers are still in the running for a playoff spot. They visit Matt Barkley and the Chicago Bears this week in what should be an easy game. The way their season has gone, though, I wouldn't be surprised if they lost this one and squandered their playoff hopes. Green Bay opened as 6.5-point favorites and have moved to -7 behind 80% of the early spread bets.
Another team that hopes the Lions will falter this weekend is the Minnesota Vikings. They host the Colts, who dropped a crucial game to the Texans yesterday that dropped them down to third in the AFC South behind Houston and Tennessee. If you haven't caught on by now, there's a lot of "must-win" games at this point of the season and that is kind of the case for both teams here. But, guess what? Only one team can win…
Speaking of the Titans, they take on a Chiefs team that took care of business against the Raiders this past Thursday. The Chiefs have slowly become a legitimate Super Bowl contender and have a real chance at home-field advantage if things go their way these next three weeks. Of course, for that to happen, they need as many or more wins than Oakland just to win their division…which means that it's another must-win situation. The Titans eked out a win against the Broncos yesterday to keep pace with the Texans in their division and, maybe I'm off my hinges, but I'm thinking this is a "can't-lose" game for them. The Chiefs opened as six-point favorites, but that line has already dropped to -5.
The best game in the 4 o'clock hour should be the New England at Denver. The Patriots have always had trouble in the mile high city, and will be playing on short rest. The Broncos playoff chances have slowly dropped and their remaining schedule is rough. After the Patriots, they head to Kansas City before finishing their season at home against the Raiders. They may need to win two of those games to make the playoffs and there is a legitimate chance they win none of them.  The Broncos are in big trouble.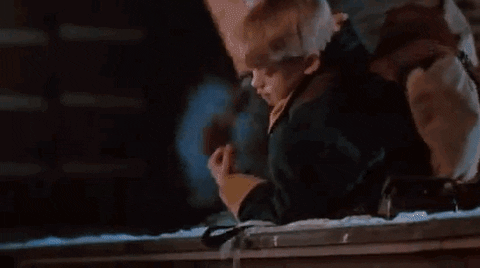 The Sunday night game was originally supposed to be Pittsburgh/Cincinnati, but since the Bengals are what some people would refer to as "not good", we get to see the Cowboys host a red-hot Bucs team. With five straight wins, the Bucs have tied the Falcons atop the NFC South. It will be interesting to see how this Cowboys team plays coming off such a disappointing loss, but their home-field advantage shouldn't really be in any jeopardy regardless. Despite the Bucs' recent stretch of great play, they are still seven-point 'dogs. They are currently in sole possession of the second wild card spot and even if they fall to the Cowboys, they face the Saints and the Panthers to wrap up their season…
If you look at the table below, you can see the odds compared to the odds CG Technology posted back in April.
| Matchup | Current Line | Opening Line | Lookahead Line |
| --- | --- | --- | --- |
| LA @ SEA | SEA -14 | SEA -14 | SEA -10 |
| MIA @ NYJ | MIA -2.5 | MIA -3 | NYJ -5 |
| TB @ DAL | DAL -7 | DAL -8 | DAL -6 |
| DET @ NYG | NYG -4 | NYG -4.5 | NYG -3 |
| PHI @ BAL* | BAL -6 | BAL -5.5 | PHI -3 |
| GB @ CHI | GB -7 | GB -6.5 | GB -5 |
| IND @ MIN | MIN -4 | MIN -4 | MIN -4 |
| CLE @ BUF | BUF -10 | BUF -10.5 | BUF -9 |
| TEN @ KC | KC -5 | KC -6 | KC -9 |
| JAX @ HOU | HOU -6 | HOU -6 | HOU -4.5 |
| NO @ ARI | ARI -2.5 | ARI -3 | ARI -9 |
| SF @ ATL | ATL -13 | ATL -13 | ATL -5 |
| NE @ DEN* | NE -3 | NE -3 | NE -1 |
| OAK @ SD | OAK -3 | OAK -3 | OAK -1 |
| PIT @ CIN | PIT -3 | PIT -3.5 | PK |
| CAR @ WAS | WAS -4.5 | WAS -4.5 | CAR -3 |
* Originally off the board at Bookmaker, consensus line used
If you are not a Sportsbook Insider member, take a look at our free odds page throughout the week to see up-to-date line movement.
Purchase a Sportsbook Insider Pro membership and get NFL picks, contrarian plays, dollar percentages and bet signals, along with a fully customizable live odds page, line watcher, line predictor, the number of bets on every game, and more.
If you have any thoughts or questions, feel free to reach out to the Sports Insights staff by utilizing our live chat feature, commenting below, or emailing us at help@sportsinsights.com.