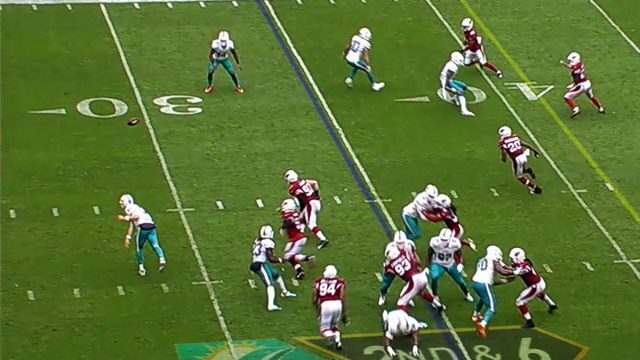 2016 NFL Season: Week 14 Betting Recap
Every Tuesday morning, the team at Sports Insights will examine some of the most interesting trends and results from the past week's NFL action. We'll also look at our betting systems, prop bets, futures movement, and more.
Using the closing lines at Pinnacle, favorites went 10-6 ATS on the week and are now 101-101-6 on the season.
Home teams went 8-8 ATS and are now 99-99-6 on the season.
Road dogs went 3-5 ATS and are now 67-66-5 this season.
Teams getting more than 50% of spread bets went 9-7 on the week, but the real public teams, those getting more than 60% of spread bets, went 7-2. Public bettors have been winning on a consistent basis and teams getting 60% or more are now 64-48 ATS. It's almost like they've struck gold and silver. Or is it silver and gold…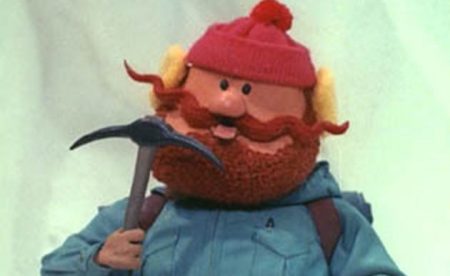 Favorites went 11-5 straight up yesterday for a +2.0 units. This season, they are 126-80, but dogs have earned a slight profit of +1.6 units.
RGIII started for the Browns yesterday, who lost their seventh straight game against the spread to fall to a league worst mark of 2-11.
Vegas wiseguys continue to lose $$ betting on @Browns. Why do they keep doing it? @DavidPurdum's newser: https://t.co/wcydyIdcYb

— ESPN Chalk (@ESPN_Chalk) December 12, 2016
The Patriots opened at -8, but ended up closing at -6. Depending on what line you took, you may have wanted them to kick a late field goal rather than run the ball on 4th down so they could run out the clock. By defeating the Ravens by seven, they now have the sole best ATS record at 10-3. The Cowboys and Redskins are next in line at 9-4.
The biggest public loss of the week was in Detroit. 74% of bettors took the Lions, who opened at -9.5 and closed at -7.5. However, they were only able to beat the Bears by 3.
The most lopsided total of the week ended up as a loss for the public. The Chargers/Panthers total closed at 48.5 and 82% of bettors took the over. However, the Panthers won 28-16 and the total landed on 44.
Overs went 7-9 this week and have not had a winning week since week 9. They are 106-101 on the season.
In the three games with snow (Buffalo, Green Bay, Cleveland), the over went 2-1. According to Jason Logan of Covers, the over has gone 26-12-1 in games with snow since 2004.
The Dolphins lost their QB Ryan Tannehill to a knee injury and may be without him for the rest of the season. They almost blew a big lead in a very sloppy game against the Cardinals, but won 26-23 on a late field goal. If it was the Cardinals who won on a late field goal, they would have covered the spread, as they closed at -2.5.
The Bucs won their fifth straight game and have also covered the spread in five straight. In the past five weeks, they are the only team to go undefeated ATS, while the Chiefs, Steelers, Bears, and Redskins have gone 4-1.
After an excellent performance against the Ravens, Tom Brady is the MVP favorite once again. Depending on the book, he had been behind Ezekiel Elliott or Derek Carr for the past few weeks.
With many divisional races still tightly contested, a few key wins and losses have really moved the odds (from BetOnline).

AFC South: Texans -180, Titans +175, Colts +1200 (Colts were +175 last week)
AFC West: Chiefs -275, Raiders +230, Broncos +4000 (Broncos were +600 last week)
AFC North: Steelers -400, Ravens +300 (Ravens +175 last week)
NFC South: Falcons -275, Bucs +210 (Bucs +130 last week)
NFC North: Lions -195, Packers +190, Vikings +1200 (Packers +350 last week)

Updated #SuperBowl Odds (BetOnline)#Patriots +250#Cowboys +400#Seahawks +700#Chiefs +800#Steelers +900#Raiders #Giants #Falcons +1600

— Sports Insights (@SportsInsights) December 13, 2016

You can check out our week-by-week Super Bowl odds from Westgate.
Looking forward to week 15? Check out our opening line report.
If you are not a Sportsbook Insider member, take a look at our free odds page throughout the week to see up-to-date line movement.
Purchase a Sportsbook Insider Pro membership and get NFL picks, contrarian plays, dollar percentages and bet signals, along with a fully customizable live odds page, line watcher, line predictor, the number of bets on every game, and more.
If you have any thoughts or questions, feel free to reach out to the Sports Insights staff by utilizing our live chat feature, commenting below, or emailing us at help@sportsinsights.com.