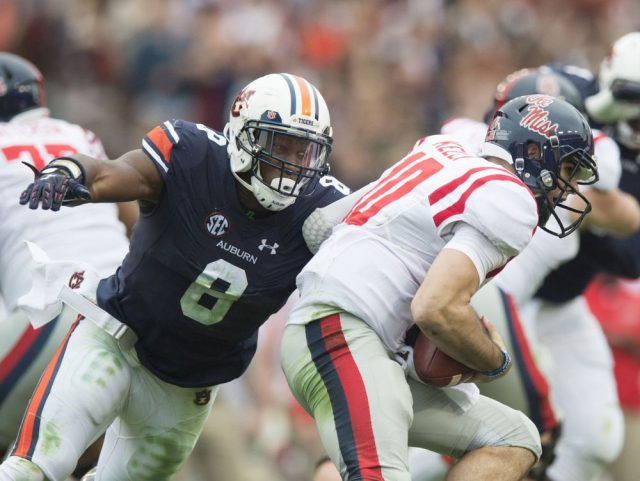 2016 College Football Week 9 Line Moves That Matter
Every week in this space we highlight the most interesting line moves at the market-setting offshore sportsbooks — typically Bookmaker and Pinnacle — which take the highest limits and therefore attract the sharpest bettors. By contrasting the opening and current lines with the public betting trends from our seven contributing offshore sportsbooks, we're able to determine how public betting has affected the line.
We are also proud to announce that in addition to our public betting percentages, we now offer real money percentages, which reflect the percentage of total dollars wagered at one of the sharper offshore sportsbooks. This allows bettors to easily monitor all the factors influencing line movement.
Using the information available to Sportsbook Insider subscribers, I have examined the latest public betting trends to determine what's moving the line in three Week 9 matchups.
Penn State at Purdue (Saturday at 12:00 PM eastern)
In one of this week's most heavily bet games, Penn State opened as 14-point road favorites at the market-setting Pinnacle sportsbook. Despite last week's shocking victory against Ohio State, bettors have been largely avoiding the Nittany Lions. At the time of publication, Penn State was receiving just 35% of tickets and 11% of total dollars wagered.
[click image below to enlarge]

It's extremely rare to find the majority of public bettors backing the underdog, but that's exactly what's happening in this matchup. Purdue has received 65% of spread tickets and 89% of spread dollars, which has caused the line to drop from PUR +14 to +11.5. There haven't been any bet signals triggered on this game, which means that public money is likely responsible for this 2.5-point line move.
Kansas State at Iowa State (Saturday at 12:00 PM eastern)
In this battle between Big 12 rivals, Kansas State opened as 7-point road favorites at Pinnacle. Although the Wildcats are receiving 53% of spread tickets, they have actually dropped from -7 to -6.5. This line movement can be easily explained by our money percentages, which show that Iowa State is receiving 82% of total dollars wagered.
[click image below to enlarge]

Money percentages that contradict our ticket percentages are often an indicator of sharp money. In this instance, it looks like one-sided public money on the home underdog caused the line to drop 1.5-points. There was eventually buyback on Kansas State, which caused the line to move from KSU -5.5 to -6.5. We will continue to monitor these trends to see whether the Cyclones receive more than 80% of the money when limits are increased later in the week.
Auburn at Mississippi (Saturday at 7:15 PM eastern)
Auburn opened as 2.5-point favorites at Pinnacle and the betting has been extremely one-sided all week. As you can see in the line chart below, not only has the percentage of spread tickets (78%) favored the Tigers, the percentage of money splits have been even more drastic with 92% of all spread dollars taking Auburn.
[click image below to enlarge]

With the market steadily pounding Auburn all week, oddsmakers have been forced to adjust their number multiple times, eventually landing at the current line of Auburn -4. This is a very significant move since "3" is the most common margin of victory.
Interested in checking out our new money percentages and line charts for the entire slate of Week 9 games? Sign up now for a 4-day trial of Sportsbook Insider Pro.
In addition to the features shown in this post, subscribers also have access to our entire suite of live odds, public betting trends, steam moves, smart money alerts and our in-house Best Bet picks. This week we have seven pending college football Best Bets including:
Penn State at Purdue
Louisville at Virginia
Arizona State at Oregon
Have any questions for the staff at Sports Insights? Make sure to utilize our live chat or call us directly at 877-838-2853.