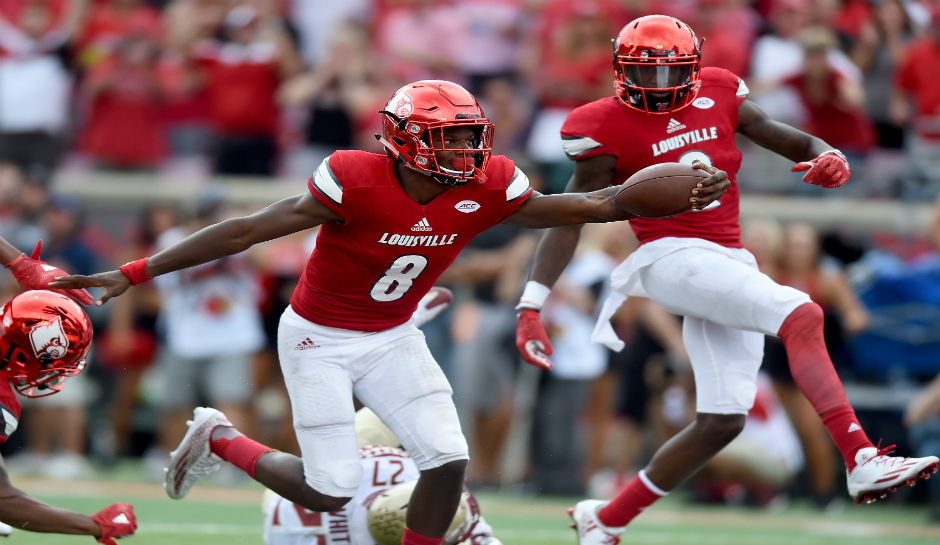 2016 College Football: Week 5 Opening Line Report
Week 4 brought us some terribly bad beats (UCLA and Cal), big upsets (Duke at ND), and a number of comeback wins (Tennessee vs. Florida, UNC vs. Pitt). Looking ahead to Week 5, there are a few key conference matchups with interesting market movement that we'll highlight below.
Below shows a table with some of this weekend's key games, comparing the early lookahead lines from Golden Nugget and to BetOnline openers and current odds
(Reminder that lookahead and BetOnline lines are lower limits and more speculative until the sharper books open):

Matchup
September 26
(BetOnline)
September 25
(BetOnline Open)
July 8
(Golden Nugget)
Stanford at Washington
Wash -3
Wash -1
Wash -3
Tennessee at UGA
Tenn -3
Tenn -4
Tenn PK
UNC at FSU
FSU -11
FSU -12
FSU -11.5
Wisconsin at Michigan
Mich -10.5
Mich -11.5
Mich-11.5
Oklahoma at TCU
Okla -3
Okla PK
Okla -6
Texas at Oklahoma St
Okla St -3
Okla St -3
Okla St -10
Stanford at Washington (9 pm ET Friday)
Washington was -3 on the lookahead line over the summer, and that's where Pinnacle opened this line on Sunday night. Right now nearly 80% of spread tickets are on Stanford which shouldn't be a big surprise considering their big win at UCLA last week. Washington struggled against a depleted Arizona squad which partly explains these public perceptions and percentages. I'm very curious to see if this line falls below Washington -2.5, and if it does, if sharper bettors will quickly pounce on the home side. The entire market is at Washington -3 right now despite the public all over Stanford, which does indicate sportsbooks are comfortable at this number.
Wisconsin at Michigan (330 pm ET Saturday)
Over the summer Michigan was a -11.5 point favorite at the Golden Nugget, and this turned out to be a very accurate line despite Wisconsin overperforming thus far this season. BetOnline also opened Michigan -11.5 on Sunday afternoon which was bet down to -10.5. The rest of the market like CRIS and Pinnacle then opened Michigan -10.5 and quickly was bet down to -10 before coming back up to -11. It appears that very early bets are taking Wisconsin with the points, but at -10 bettors have jumped on Michigan. Right now early bets are fairly split with more money on Wisconsin and this is a great game to watch over the course of the week to make sure you get the best line possible.
Louisville at Clemson (8 pm ET Saturday)
In probably the most anticipated matchup of the weekend, Clemson was a -10 favorite on the lookahead line from Westgate over the summer, but the surge of QB Lamar Jackson has really changed people's minds about Louisville. 5Dimes opened Clemson -1 on Sunday night while CRIS opened -2, a swing of nearly 8 points despite the Tigers being undefeated. Of course Louisville is better than most thought they'd be, but I don't know if there's been a touchdown difference over the first few games. This game is by far the most-bet so far of the week, with early spread bettors taking the road dogs with the points. Personally I think there's tremendous value on Clemson right now while they're below -3, and I would expect this line to rise despite public betting on Louisville.