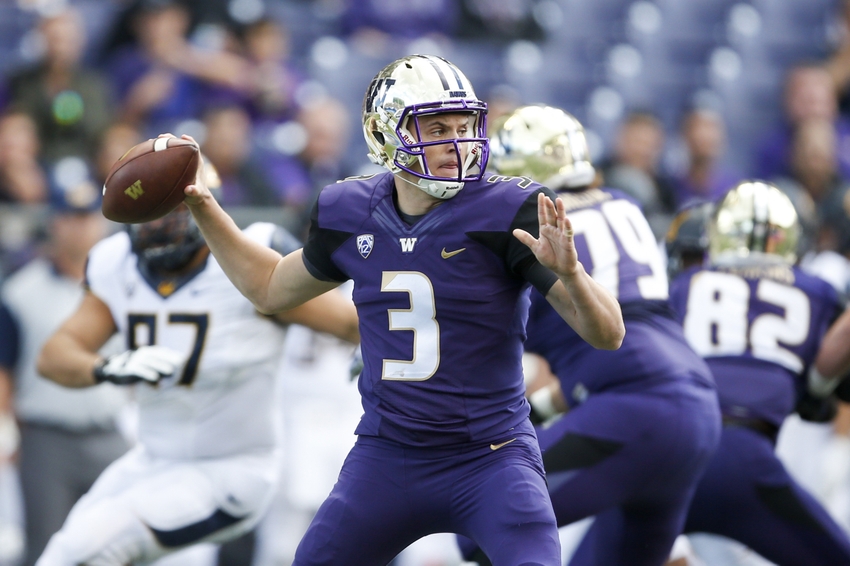 2016 College Football: Week 11 Opening Line Report
Many of the top teams are big favorites in Week 11 but one of the more crucial games will be USC/Washington, where the Huskies are -8 at home against a Trojans team who is really putting things together. And in case you missed it you can check out the Week 10 Betting Recap for all of last week's highlights.
The table below shows the summer lookahead lines from Golden Nugget compared to opening and current odds from BetOnline:

Matchup
Nov 7
(BetOnline Current)
Nov 6
(BetOnline Open)
July 8
(G Nugget)
Utah at Arizona St
Utah -5.5
Utah -5.5
Ariz St -2.5
Pitt at Clemson
Clem -20
Clem -17
Clem -15.5
Stanford at Oregon
Stan -3
Stan -1
Ore -3.5
USC at Washington
Wash -8
Wash -9.5
Wash -4
Miss St at Alabama
Bama -29
Bama -28.5
Bama -15
LSU at Arkansas
LSU -6.5
LSU -7
LSU -7.5
Auburn at UGA
Aub -10
Aub -8
UGA -6.5
Ole Miss at Texas A&M
Tex -1.5
Tex -2
Pick 'Em
Michigan at Iowa
Mich -19.5
Mich -17.5
Mich -4.5
Penn State at Indiana (12:00 pm ET Saturday)
One of the more surprising teams in the nation is the Penn State Nittany Lions, who knocked off undefeated Ohio State a few weeks ago and then trounced Iowa last week at home for their 5th consecutive win. Their opponent Indiana is a tough team to figure out and has played close games the entire season against both inferior and superior opponents. This line opened Penn State -6.5 at BetOnline on Sunday afternoon and briefly moved to -7 twice before coming back down to -6.5. Most of the market opened Penn State -7 on Sunday afternoon but are now down to Penn State -6.5.

This is significant because it's one of the most bet games of the weekend and Penn State is getting 76% of early tickets, yet the line gets immediately bet down whenever it hits Penn State -7. It's clear that sharper bettors like Indiana at +7 so if you can grab them at those odds, that's the bet to make right now. If you can find a square book listing Indiana +7.5 at any point then that's obviously an even better bet to make.
Mississippi State at Alabama (3:30 pm ET Saturday)
Over the summer Bama was listed as 15-point favorites but clearly that wasn't enough. They've been impressive once again this season and are now 4-touchdown favorites at home against the Bulldogs. Interestingly, after more than 70% of tickets took Bama last week, the early betting majority is FADING Bama this week, with more than 50% of early tickets on Mississippi State. This is partly due to the Bulldogs' big upset win over Texas A&M last weekend, but it's still very early and I'd fully expect the majority to end up on Bama by the time this game closes. The Crimson Tide have already moved from -28.5 to -29 and can't see them dropping below -28 at any point.
USC at Washington (7:30 pm ET Saturday)
In the game of the week, BetOnline opened Washington -9.5 and moved to -10 briefly but sharp bettors were quick to take USC at that point, which has brought the line down to -8. However, more than 60% of public tickets is on the Huskies at home so this is another case where books will take sharp money on the underdog and public money on the favorite, just like Penn State/Indiana. Washington has been incredible all season but USC is peaking and I don't see this line getting back to double-digits even if the public hammers Washington. At +8 or higher I agree with the sharps that the Trojans is the bet to make.