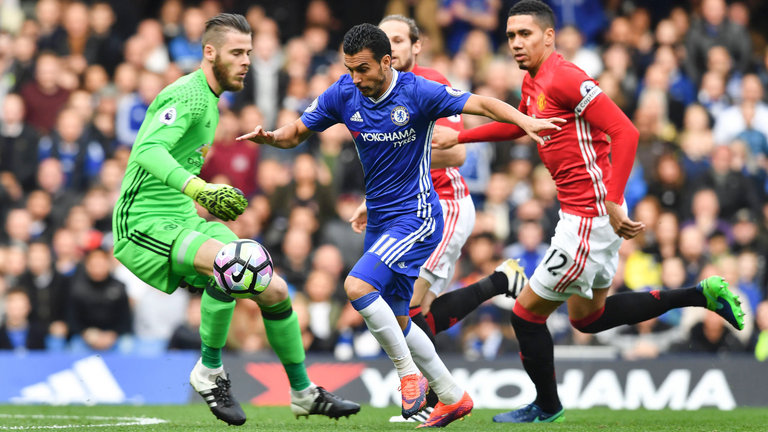 2016-17 Premier League: Week 33 Betting Preview
The Middlesbrough/Burnley Draw +215 hit last week with the game ending 0-0, so value plays are now up +16.36 on the season (71 picks, 23% ROI). All the big favorites took care of business with Man City, Tottenham, Man United and Chelsea all picking up wins. Liverpool also came back for a nice road victory at Stoke to keep them in the Top 4 mix. Meanwhile, more gloom for Arsenal as they got pummeled at Crystal Palace, while Sunderland and Swansea continue to sink at the bottom of the league.
Week 32 Results:
Man City -510 vs. Hull
Tottenham -421 vs. Watford
Man Utd -265 at Sunderland
Chelsea -188 at Bournemouth
Everton -130 vs. Leicester City
West Ham +121 vs. Swansea
Liverpool +131 at Stoke
Southampton +154 at West Brom
Middlesbrough/Burnley Draw +215
Crystal Palace +356 vs. Arsenal
Season Trends:
Home: 155 wins of 313 (+35.84 units)
Away: 86 wins of 313 (-70.75 units)
Draw: 72 wins of 313 (-21.23 units)
Title Odds at 5Dimes and Current Points:
Chelsea -1400 (75)
Tottenham +900 (68)
Liverpool +35000 (63)
Man City +25000 (61)
Man Utd +100000 (57)
Arsenal +200000 (54)
Week 33's big matchup is Manchester United hosting Chelsea on Easter. The odds are very tight (Man Utd +166, Chelsea +202, Draw +216) and it would make sense that Chelsea would be happy with a draw. Manchester United have drawn plenty this season but I could see a late goal either way in this one so I'm laying off.
There will be just one value play again this week, and it'll be on another draw– Watford/Swansea +226. Like most weeks, this play is fading the public (just 11% of tickets on the draw despite an implied probability of 31%), as well as following some small reverse-line movement (+235 to +226).

The line graph above shows the movement on the draw at Pinnacle with the corresponding market %'s.
Swansea are horrible on the road with just 3 wins on the season as they continue to fight the relegation zone, but oddly enough have only drawn 1 time in 16 road matches. Watford are middle-of-the-pack at home and are 10th in the league standings, safe from relegation but nowhere near the Top 6. It makes sense that they'd be small favorites, but I'm not sure if the motivation will entirely be there to win. This would be a big point for Swansea to get despite wanting all 3 but I can't trust them to win on the road. I think the draw is where it ends up so take the +226 odds.
Most Lopsided Around Market: 56% on Swansea +218, 51% on Sunderland +217
Biggest Line Moves at Pinnacle: Crystal Palace (-100 to -130), Sunderland (+233 to +217)
Value Plays (+16.36 units): Watford/Swansea Draw +226
Would you be excited if Premier League data was included in Bet Labs? You can sign up right here to be a beta tester when available. Bet Labs is our powerful historical database that allows anyone to easily create profitable betting systems using years of data.