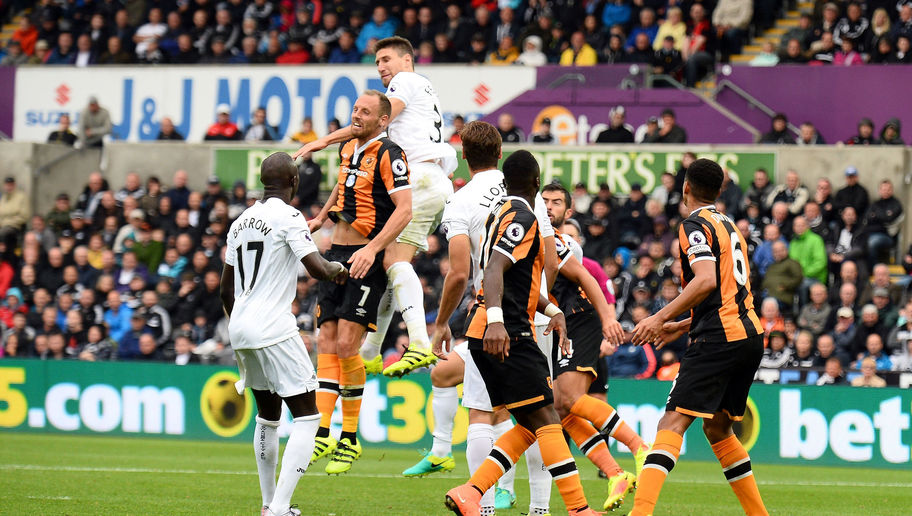 2016-17 Premier League: Week 28 Betting Preview
Last week Leicester City got another big win at home 3-1 against Hull City. Our value play (+9.2 units) on Leicester hit but our play on the West Brom/Crystal Palace Draw did not. The Premier League schedule is a little out of whack now since games had to be postponed for FA Cup and League Cup, so Man City and Stoke City already played their Week 28 matchup on Wednesday (ended in draw at +605 odds). With only 4 games over the weekend, it'll be tough to find value but there is one play I like.
Week 27 Results:
Man City -350 at Sunderland
Chelsea -165 at West Ham
Tottenham -161 vs. Everton
Leicester -120 vs. Hull
Liverpool +100 vs. Arsenal
Swansea +101 vs. Burnley
Stoke +102 vs. Middlesbrough
Southampton +103 at Watford
Crystal Palace +248 at West Brom
Man Utd/Bournemouth Draw +600
Season Trends:
Home: 130 wins of 268 (+26.45 units)
Away: 76 wins of 268 (-54.39 units)
Draw: 62 wins of 268 (-18.75 units)
Title Odds at 5Dimes and Current Points:
Chelsea -1050 (66)
Man City +1500 (56)
Tottenham +1650 (56)
Liverpool +8500 (52)
Arsenal +15000 (50)
Man Utd +15000 (49)
It's a light week but there's one play I do like and it's buying very low: Hull City +158 vs. Swansea. The Swans have been overperforming lately while Hull just can't catch a break. Public bettors are very high on Swansea as well, as they're receiving nearly 60% of moneyline tickets despite being +210 underdogs. I think this is a great spot to sell high on Swansea while buying low on Hull, especially since Hull haven't been playing as poorly as the results they're getting. Hull are desperate for a win and 3 points, and this is one of the few opportunities for Hull to get them.
Most Lopsided Around Market: 88% on Everton (-148) vs. West Brom
Biggest Line Moves at Pinnacle: West Ham +199 to +184, Burnley +1469 to +1250
Value Plays (+9.2 units): Hull +158
Our Premium and Pro members can follow the market for all soccer games, including odds, betting percentages, line moves, # of bets and more.