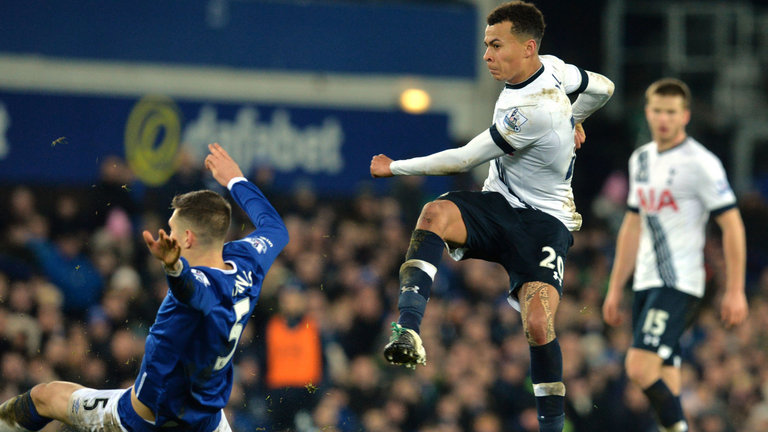 2016-17 Premier League: Week 27 Betting Preview
Value plays were successful again last week, earning +2.27 units on the Watford/West Ham draw but losing on the Crystal Palace/Middlesbrough draw. Value plays are now up +9.30 units on the season. Leicester City were the talk of the Premier League last week after sacking manager Claudio Ranieri, and the Foxes got a big win over Liverpool on Monday 3-1. That win moved their relegation odds from +180 to +400. At the top of the league, it doesn't look like anyone will catch Chelsea.
Week 26 Results:
Chelsea -355 vs. Swansea
Tottenham -260 vs. Stoke
Everton -230 vs. Sunderland
Crystal Palace +110 vs. Middlesbrough
West Brom +121 vs. Bournemouth
Watford/West Ham Draw +227
Hull/Burnley Draw +229
Leicester +475 vs. Liverpool
Season Trends:
Home: 126 wins of 258 (+26.99 units)
Away: 72 wins of 258 (-52.79 units)
Draw: 60 wins of 258 (-15.75 units)
Title Odds at 5Dimes and Current Points:
Chelsea -700 (63)
Man City +1000 (52)
Tottenham +2200 (53)
Arsenal +5500 (50)
Man Utd +5500 (48)
Liverpool +10000 (49)
I was really impressed by Leicester's performance against Liverpool on Monday, despite giving up some clear chances that could have resulted in goals. I think they can carry that momentum against a very poor Hull City squad who find themselves 3 points behind Leicester in the relegation zone. At the current price of -115, I think there's great value on Leicester City to win at home again ahead of their Champions League clash with Sevilla. Although most feel that firing manager Claudio Ranieri was a huge mistake, there was lots of speculation that players were unhappy. Now that they've shed that monkey off their back, they should begin to play more like last year (when they won the EPL title). I still think they can get beyond Sevilla in the Champions League, and this game against Hull will be a perfect jumping off point.
According to the early betting trends, bettors are high on Leicester at CRIS but low on them at BetUS. It will be interesting to see where this line ends up, but the Foxes have already moved from +100 to -116.
The other pick will be the West Brom/Crystal Palace Draw at +219 odds. I haven't had much success betting Crystal Palace matches this season, but currently just 8% of tickets are taking the draw in this one. The likelihood of a draw is actually closer to about 32% and the public is very heavy on the home squad (nearly 70% of tickets). West Brom have been surprisingly very good this year but I think the value is against them in this game. It feels like they should be bigger favorites and I think the public is falling for that price– at +219 odds, I love the draw in this one.
Below shows the line graph on the Draw since opening at Pinnacle:

Most Lopsided: 77% on Southampton +123, 75% on Arsenal +256, 69% on West Brom +122
Biggest Line Moves: Leicester +100 to -116, Tottenham -148 to -163, Burnley +334 to +318
Value Plays (+9.30 units): West Brom/Crystal Palace Draw +219, Leicester City -116
You can track all opening odds, current odds, line moves, betting percentages and more with our Premium and Pro memberships.