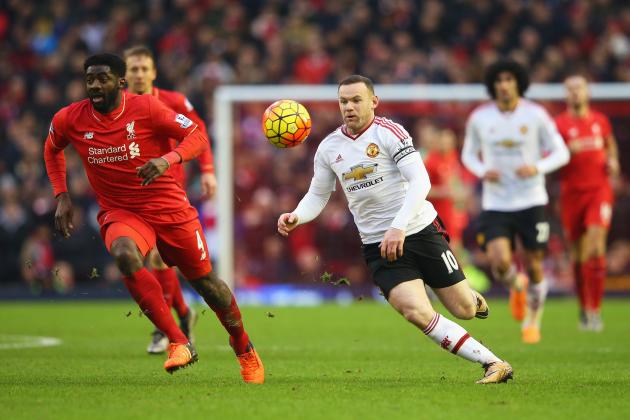 2016-17 Premier League: Week 21 Betting Preview
Premier League action has had a couple weeks off, giving way to the FA Cup, and our most recent value plays for Week 19/20 went 1-2 for +0.45 units and are now up +13.74 units on the season. We're already beyond the halfway point of the season and away sides have really struggled to win outright. Though some have said that home-field advantage has begun to be overstated in the Premier League, results based on the closing odds prove otherwise. Below shows the latest couple weeks of results as well as season trends, and our preview for Week 21.
Week 19 Results
Man Utd -388 vs. Middlesbrough
Chelsea -362 vs. Stoke City
Arsenal -285 vs. Crystal Palace
Tottenham -172 at Watford
Leicester +105 vs. West Ham
Liverpool +136 vs. Man City
Burnley +142 vs. Sunderland
Bournemouth +153 at Swansea
Hull/Everton Draw +245
West Brom +435 at Southampton
Week 20 Results
Man City -500 vs. Burnley
Man Utd -185 at West Ham
Stoke -118 vs. Watford
West Brom -105 vs. Hull
Everton +141 vs. Southampton
Tottenham +171 vs. Chelsea
Middlesbrough/Leicester Draw +205
Bournemouth/Arsenal Draw +330
Swansea +358 at Crystal Palace
Sunderland/Liverpool Draw +500
Season Trends
Home: 97 wins of 200 (+15.08 units)
Away: 58 wins of 200 (-54.60 units)
Draw: 45 wins of 200 (-21.99 units)
Title Odds at 5Dimes and Current Points
Chelsea -137 (49)
Liverpool +475 (44)
Man City +700 (42)
Tottenham +1100 (42)
Arsenal +1400 (41)
Man Utd +1600 (39)
For those that have been following all year long, I've taken a lot of draws which has been a profitable strategy. This week I do like one draw specifically, but there are also a couple road sides that I think win outright this week. The marquee matchup is Liverpool travelling to Old Trafford to take on Manchester United, but unfortunately I don't have a strong inclination either way in that one.
First off, I believe there's some good value on the Draw +240 between West Ham and Crystal Palace. Both teams have struggled this year after solid seasons last year, and West Ham are dealing with their best player (Dmitri Payet) publicly stating he does not want to play for them anymore. West Ham just lost 5-0 to Man City in the FA Cup and are not a side I'd be confident betting on, especially as small favorites. Since opening, West Ham have moved from +118 to +131, showing how little faith both bettors and the market have on West Ham. Crystal Palace have struggled as well but don't have to go far for this game, and they should be able to grab a point against a struggling side. Most importantly, just 6% of tickets are taking the Draw so far despite a 30% likelihood of that result (+240 odds = 29.41% implied probability). Bettors continue to be afraid of betting draws, even in matches that are fairly even, but there's tremendous value to be had over the long run.
The next two plays are on road "underdogs", something I've steered clear of most of the year. As you can tell from the Season Results, blindly betting road teams has NOT been profitable, but this is a week where road teams will get it done. Middlesbrough +212 at Watford is the first road dog I really like, mostly due to fading the public. Right now nearly 80% of tickets are coming in on Watford at home, yet they've moved from +145 to +160 around the market. Less than 10% of tickets are coming in on Middlesbrough moneyline, but that has moved from +228 to +212 since opening. There's clearly been reverse-line movement and sharper money coming in on Middlesbrough, and I'm hopping on board. I usually like the draw in these closely-contested games, but this is a rare, great opportunity to fade a home team getting a ton of public support while also following the reverse-line movement. Below shows the line graph on Watford showing their odds increasing despite heavy public support:

Lastly, I'm also taking Southampton +128 at Burnley for many of the same reasons as Middlesbrough. Again the public is heavily betting on the home side Burnley, but their odds to win have increased slightly since opening. I also like the fact that this O/U is set at just 2 goals, so oddsmakers are expecting a low-scoring affair, something that should help the road dog. Currently just 16% of tickets are taking Southampton to win straight up despite an implied probability of 32.05%. This is even more significant when noting that Burnley are getting 71% of tickets despite just a 27% implied probability of it happening. This basically means that the public is severely overvaluing Burnley and undervaluing Southampton. This should be a great opportunity of the short road dog to grab all 3 points.
Most Lopsided Around Market: 80% on Watford (+160), 78% on Man City (-120), 71% on Burnley (+270)
Biggest Line Moves at Pinnacle: Bournemouth +144 to +126, Middlesbrough +228 to +212, Swansea +667 to +583
Value Plays (+13.74 units this season): West Ham/Crystal Palace Draw +240, Middlesbrough +212 at Watford, Southampton +128 at Burnley
All members can access the latest odds, betting percentages, line moves and more with a Premium or Pro membership.