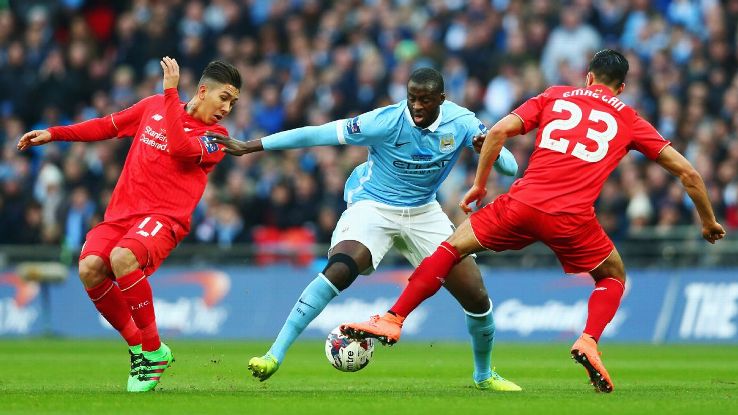 2016-17 Premier League: Week 19 and 20 Betting Preview
Week 18 saw most of the favorites winning, with the biggest payout being the Watford/Crystal Palace Draw at +235 odds. Our value plays continued to be profitable, going 1-1 for +0.30 units last week and they've now earned +13.29 units on the season with a 28.9% ROI (46 total picks). Below shows Week 18 results, season trends, updated title odds, and value plays for Week 19/20.
Week 18 Results
Man Utd -370 vs. Sunderland
Man City -294 at Hull
Liverpool -318 vs. Stoke
Arsenal -297 vs. West Brom
Chelsea -257 vs. Bournemouth
Tottenham +167 at Southampton
West Ham +183 at Swansea
Burnley +199 vs. Middlesbrough
Everton +214 at Leicester
Watford/Crystal Palace Draw +235
Season Trends
Home: 86 wins of 180 (+14.46 units)
Away: 53 wins of 180 (-50.24 units)
Draw: 41 wins of 180 (-20.69 units)
Title Odds at 5Dimes and Current Points
Chelsea -155 (46)
Liverpool +525 (40)
Man City +600 (39)
Arsenal +1150 (37)
Man Utd +2300 (33)
Tottenham +3000 (36)
Week 19 runs Friday-Sunday and is headlined by Liverpool/Manchester City, while Week 20 runs Monday-Wednesday and is highlighted by Tottenham/Chelsea. Unfortunately we won't have enough market data for a Week 20 preview, but we do have a few value plays for Week 19's matches.
Lately the favorites and home teams have been cashing in, while road teams and draws have struggled overall. I've been looking at moneyline parlays and draws mostly, and that will continue for Week 19. The first value play is the Hull/Everton Draw at +245 odds, primarily fading the public. Less than 10% of tickets around the market are taking the draw despite an implied probability of 29%. The line graph below shows betting on Everton at CRIS:

This is essentially saying that although Everton are receiving the big majority of tickets, the line has actually come down since opening. The public is very low on the draw despite the outcome happening nearly 1/3 of the time. Everton are slight road favorites (-103) and getting a lot of public support, but they're very difficult to trust (especially on the road) and I think lowly Hull can grab a point from this match.
Two other value plays I like are also draws– Burnley/Sunderland +225 and Bournemouth/Swansea +245. Both of these games are very evenly matched, yet the public betting has been high on each side rather than the draws. In fact, the betting public is extremely high on Burnley +136 against Sunderland, something I can't really understand. All these teams are near the bottom of the table and desperately need points, and there's a chance for all of them to grab at least 1.
Most Lopsided Around Market: 68% on Everton (-104), 47% on West Brom (+475)
Biggest Line Moves at CRIS: Leicester +126 to +110, Hull +387 to +317, Liverpool +154 to +130
Value Plays (+13.29 units this season): Hull/Everton Draw +245, Burnley/Sunderland Draw +225, Bournemouth/Swansea Draw +245.
Premium and Pro members have access to all major soccer leagues, including betting percentages, line moves, and more.