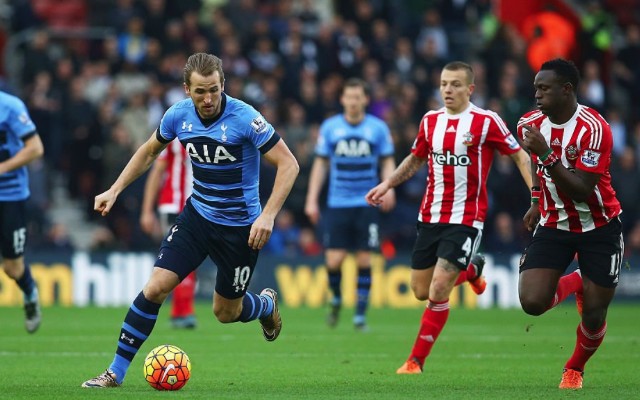 2016-17 Premier League: Week 18 Betting Preview
Value plays were a success again in Week 17, going 2-1 for +2.43 units. The parlay of Man Utd/Tottenham cashed at +110 odds, as did the Stoke/Leicester Draw at +233 odds, but lost on the Middlesbrough/Swansea Draw +242. Value plays have now earned +12.99 units on the season (44 picks, 29.5% ROI).
There weren't any big payouts in Week 17 either, with the Stoke/Leicester Draw the highest odds to cash. Below shows results from last weekend, season trends, title odds, and a preview for Week 18.
Week 17 Results
Tottenham -440 vs. Burnley
Chelsea -185 at Crystal Palace
Man Utd -150 at West Brom
West Ham -140 vs. Hull
Liverpool +100 at Everton
Middlesbrough +114 vs. Swansea
Man City +126 vs. Arsenal
Southampton +165 at Bournemouth
Sunderland +167 vs. Watford
Stoke/Leicester Draw +221
Season Trends
Home: 81 wins of 170 (+16.16 units)
Away: 49 wins of 170 (-50.19 units)
Draw: 40 wins of 170 (-14.04 units)
Title Odds at 5Dimes and Current Points
Chelsea -135 (43)
Man City +450 (36)
Liverpool +520 (37)
Arsenal +1000 (34)
Man Utd +1800 (30)
Tottenham +2800 (33)
Week 18 actually starts on Monday, December 26th which is also known as "Boxing Day" over in England, so you've got the entire weekend to find the best line possible. My first value play will be another moneyline parlay just like last week, this time on Arsenal -290/Man United -370/Man City -290 which pays out +130. We often preach about why bettors should avoid parlays when there's normal juice associated, but when it comes to bigger moneylines in sports like soccer, it does make sense sometimes. By parlaying bigger moneylines together, the risk can be reduced by making 1 bet rather than 3 separate moneyline bets.
For this week, I think there's actually value on parlaying three big favorites: Arsenal -290, Man City -290, and Man United -370. For each team, the public betting percentages are actually LOWER than their expected odds to win. For example, Manchester United are getting just over 70% of tickets to win, but at -370 odds, they have roughly a 79% chance of victory. So you may look at the betting percentages and think that game is lopsidedly-bet, but when you look at the actual expectations, it's not too lopsided at all. We've seen similar betting trends in the Arsenal and Man City matches, so I think all three have nice contrarian value. Parlaying all together pays out +130 which is the first play for this week.
The other value play I like is the Chelsea/Bournemouth Draw at +405 odds. Chelsea will be missing two key cogs due to suspension in forward Diego Costa and defensive midfielder N'Golo Kante and I think that will actually affect them. Sure they're a deep squad, on a roll, and playing at home, but I think the odds are a bit too high for this one. In fact, since opening the draw has moved from +493 to +405, showing that missing players do move the odds a bit. Bournemouth have also played pretty well against top teams like Liverpool, Arsenal, and Tottenham, despite not always getting the desired results. Only 9% of tickets are taking the draw despite a 20% likelihood of it happening, so there's also nice contrarian value here on Bournemouth to steal a point at +405 odds.
Most Lopsided Around Market: 84% on Chelsea (-257), 62% on Tottenham (+167), 52% on West Ham (+183)
Biggest Line Moves at Pinnacle: Crystal Palace (+238 to +116), Chelsea/Bournemouth Draw (+493 to +405), Southampton (+213 to +193)
Value Plays (+12.99 units this season): Arsenal/Man Utd/Man City parlay +130, Chelsea/Bournemouth Draw +405
Premium and Pro members have access to all major soccer leagues, including betting percentages, line moves, and more.