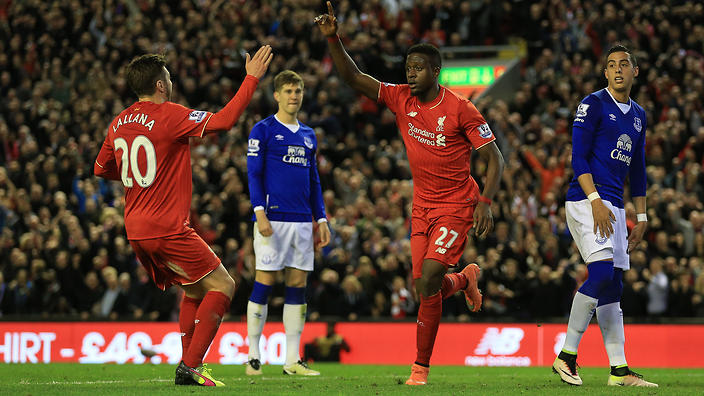 2016-17 Premier League: Week 17 Betting Preview
The short layoff between Premier League matches certainly didn't slow down home teams in Week 16, as they were victorious in 6 of the 10 matches. Favorites also dominated as you can see below, and I feel a bit fortunate to have picked out the only draw to cash between Stoke and Southampton. Value plays went 1-1 for +1.25 units, and are now +10.56 units on the season (41 picks, 26% ROI). Below shows the Week 16 results, season trends, updated title odds, and a betting preview for Week 17.
Week 16 Results
Tottenham -429 vs. Hull
Man City -355 vs. Watford
West Ham -153 vs. Burnley
Chelsea -149 at Sunderland
Liverpool -140 at Middlesbrough
Man Utd -140 at Crystal Palace
West Brom +106 vs. Swansea
Bournemouth +127 vs. Leicester
Stoke/Southampton Draw +235
Everton +314 vs. Arsenal
Season Trends
Home: 76 wins of 160 (+16.20 units)
Away: 45 wins of 160 (-48.03 units)
Draw: 39 wins of 160 (-7.25 units)
Title Odds at 5Dimes and Current Points
Chelsea -120 (40)
Man City +450 (33)
Liverpool +600 (34)
Arsenal +700 (34)
Tottenham +2700 (30)
Man Utd +2500 (27)
Chelsea have solidified their spot at the top of the Premier League, now 6 points clear of both Liverpool and Arsenal, and 7 points clear of Manchester City. This week's marquee match is Sunday morning with Arsenal traveling to Manchester City, but Monday afternoon also offers the Merseyside derby between Everton and Liverpool.
This week's slate looks pretty appealing to me, especially when factoring in public perception around the market. The first value play for this week is actually a 2-team moneyline parlay on Manchester United -143 and Tottenham -425, which pays out +110. This is a rare parlay but I think it's a good spot for Manchester United as small road favorites and not overwhelming public support, and the line has actually come down since opening. Same goes for Tottenham at home, who are getting less than 70% of tickets despite an 81% chance of winning.
There are also 2 draws that have good value, starting with Middlesbrough/Swansea +242. Middlesbrough and Swansea both find themselves in the bottom 4 of the Premier League table and need points badly. Just 4% of tickets are taking the draw despite a 30% chance of it happening, and I think Middlesbrough are favored too much at home against a Swansea team who keep battling.
The other draw is Stoke/Leicester +233, which may be a little annoying for loyal readers of this weekly post. It's the third straight week I'm taking a Leicester draw, but it's a nice contrarian play and the total has moved heavily towards Under 2.5. At 5Dimes, bets are all over Stoke while at CRIS the bets are all over Leicester. The draw has the longest odds on the 3-way moneyline but there's been reverse-line movement on the draw across the market, and I think that's where this game finishes. The chart below shows Stoke's odds increasing at Pinnacle despite large support:

Most Lopsided Around Market: 74% on Middlesbrough +107, 65% on Stoke +165, 53% on Watford +200
Biggest Line Moves at Pinnacle: Crystal Palace +575 to +488, Stoke/Leicester Draw +244 to +231, Sunderland/Watford Draw +237 to +233
Value Plays (+10.56 units this season): Man Utd/Tottenham +110 parlay, Middlesbrough/Swansea Draw +242, Stoke/Leicester Draw +233