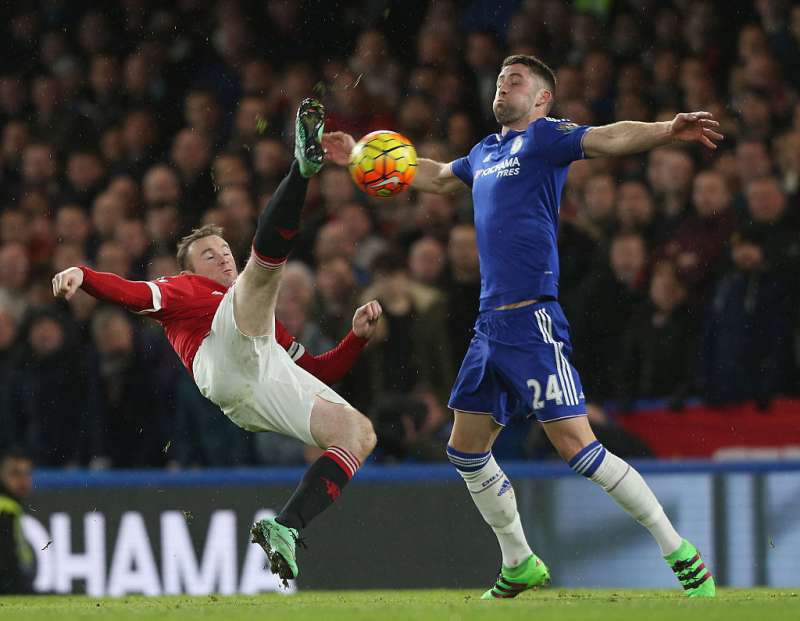 2016-17 Premier League: Week 10 Betting Preview
Last week our value plays went 1-2 but still netted +0.35 units since all three plays were on draws at +200 odds or greater. Value plays are now up +9.23 units on the season and we've got more for Week 10 below.
Week 9 Results
Liverpool -320 vs. West Brom
West Ham -145 vs. Sunderland
Leicester +100 vs. Crystal Palace
Chelsea +119 vs. Manchester United
Stoke +160 at Hull
Swansea/Watford Draw +230
Bournemouth/Tottenham Draw +266
Man City/Southampton Draw +360
Burnley +490 vs. Everton
Arsenal/Middlesbrough Draw +530
Season Trends
Home: 38 wins of 90 (-2.10 units)
Away: 28 wins of 90 (-20.86 units)
Draw: 24 wins of 90 (+2.25 units)
This week there are a lot of big favorites which makes things a little trickier, but I do think there are a couple value bets around the league. I'll start out with Southampton +0.5 goals (-150 juice) against Chelsea, where the public is extremely heavy on Chelsea moneyline (81%) as well as Chelsea goal-line (75%). Despite bettors hammering the Blues on the road, Chelsea has actually moved from +120 to +130 at CRIS, and from +128 to +138 at Pinnacle since opening. This signifies that some sharper money is coming in on Southampton to more than balance out the public Chelsea bets. There's no denying the hot streak that Chelsea have been on lately, most notably their 4-0 thrashing of Manchester United and former manager Jose Mourinho. However, Southampton are also coming off a solid few results and should pose a threat, especially at home. I'm not sure whether they can win outright, but Southampton +0.5 on the goal-line (-150 juice) is a solid bet in my eyes.
The other bet of the week will be a moneyline parlay of Arsenal/Manchester City (which pays out +116 using Pinnacle's current lines), two big road favorites who actually aren't seeing a lopsided amount of public support. Arsenal's odds of -225 gives them a 69.23% probability of winning, and right now less than 60% of betting tickets are taking Arsenal to win. To really simplify things, this is basically saying that if books took true equal action, we'd expect around 70% of tickets to be on Arsenal -225, so I like the fact that the public isn't heavy on them at those odds. As for Manchester City, their odds of -202 translates to a 66.89% probability of winning, and right now 64% of betting tickets are taking Manchester City. Again, Manchester City's odds of winning are higher than the number of tickets that they're actually receiving. When you compare the odds to win probabilities, you can quickly see that neither Arsenal or Manchester City are taking more public action than they should be. If I'm going to bet favorites there better be some value in them, so I like a moneyline parlay paying out +116 on Arsenal and Manchester City to win.
Most Lopsided Around Market: 81% on Chelsea (+148), 66% on Tottenham (-156), 65% on Watford (-133)
Biggest Line Moves at CRIS:  Southampton +235 to +210, Middlesbrough +160 to +148, Arsenal -235 to -255
Value Plays: Southampton +0.5 goals (-150), Arsenal/Manchester City moneyline parlay (+116)