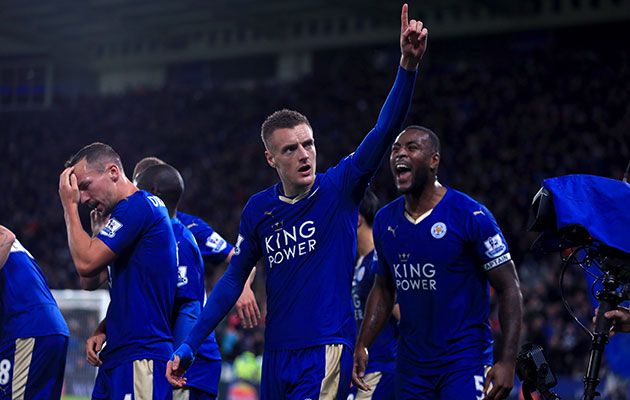 2016-17 Premier League: Week 1 Betting Preview
The 2016-17 Premier League season is right around the corner with Leicester City taking on Hull City in the opening match of the weekend. Early public betting has been all over Leicester City, as nearly 90% of bettors are taking last year's EPL champions to start this season on the right foot. This shouldn't be a surprise as bettors often overreact or have previous results fresh on their mind. Public betting has moved the line from +140 to -105 since opening which I think has created some value the other way on Hull. Here's a look at the line graph for this match:

If you can grab Hull City on the goal line (+0.5 goals), at even money it's a solid bet at this point.
Another game we've seen line movement on is Middlesbrough/Stoke City. Although Middlesbrough were just promoted back to the Premier League this season, bettors like their chances at home in the opening match, moving Boro from +149 to +130 at Pinnacle. Although I do like Middlesbrough to stay in the Premier League this season and avoid relegation, public bettors have created value on the draw here at +225.
In perhaps the biggest matchup of the opening weekend, Arsenal-Liverpool has seen a lot of action on visiting Liverpool, but be careful about this line movement. For Arsenal, the trio of Ozil, Giroud, and Koscielny will be resting after their long summers, and Gabriel is out due to injury. These player losses have moved Liverpool from +274 to +210, but I think the value is now on Arsenal at +140 to win their opener at home.
The last key game I'll look at is Bournemouth-Manchester United. It's pretty common that public bettors will hammer Manchester United and that's the case in their opener, getting over 80% of moneyline bets. However, since opening they've dropped from -128 to -114, due to some sharp money on Bournemouth and the fact that Pogba will not be eligible to play yet. Betting on Bournemouth to win straight up is risky, but at +0.5 or +1 goals, they're a solid bet at home.
Most popular public plays: Leicester City (87%), Manchester United (83%), Southampton (80%), Tottenham (78%)
Most line movement: Leicester City (+139 to -105), Middlesbrough (+149 to +130), Liverpool (+274 to +210), Bournemouth (+421 to +371)
Value picks: Arsenal +140, Middlesbrough/Stoke Draw +225, Hull +0.5 goals, Bournemouth +0.5 goals