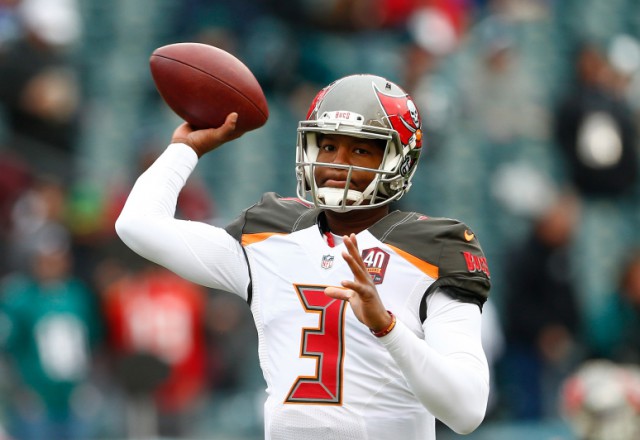 2015 NFL Season: Week 11 Betting Recap
Every Tuesday morning, the team at Sports Insights will examine some of the most interesting trends and results from the past week's NFL action. We'll also look at our betting systems, prop bets, bad beats and more before looking ahead to the following week.
In Week 11, both visitors and underdogs were 6-6 ATS. On the season underdogs have gone 88-65 ATS and visitors have gone 81-69 ATS. Road underdogs have gone 59-41 ATS (59.0%) with +14.57 units won.
There were very few games with extremely lopsided public betting, and these teams did not provide contrarian value in Week 11. Teams receiving less than 50% of spread bets were 5-7 ATS and teams receiving less than 40% of spread bets were 2-2 ATS.
The Detroit Lions received the least public support with 31% of spread bets. This marks the first week all season where no team received less than 30% of spread bets. On the season, teams receiving less than 30% of spread bets have gone 23-17 ATS.
The under went 9-5 in Week 11, moving the season record to 78-77. Our betting system analysis for ESPN Insider, which explained how divisional games tend to be low-scoring, posted a 3-0 record.
The 49ers (closed +10.5) were defeated by Seahawks 29-13 on Sunday. Double-digit underdogs have now gone 7-5 ATS on the season and 216-188 ATS in all regular season games dating back to 2003.
The Buccaneers (closed +7 on the spread and +245 on the moneyline) defeated the Eagles by 28-points in this week's biggest upset. This loss drops Philadelphia to 4-6 on the season and has put Chip Kelly firmly on the hot seat.
Will Chip Kelly be the coach of the @Eagles in 2016? Yes -125 / No -105 (via @DaveMasonBOL )

— Todd Fuhrman (@ToddFuhrman) November 24, 2015
Every week we highlight the worst beat of the week for bettors, and this week there were two potentially devastating games.
The streak of bad Thursday night beats continued in Week 11. The Titans, who closed as a 3-point underdog against the Jaguars, held a 13-9 lead late in the 4th quarter. However, Jacksonville took a 3-point lead after a 63-yard punt return set up a 5-yard Black Bortles touchdown pass. Bettors looked poised to push, but a Tennessee fumble set up a 36-yard Jaguars field goal with just 2:19 remaining. The Titans drove 55 yards on their final drive, but couldn't score the last gasp touchdown and ultimately lost 19-13.
Leading 21-7 in the 3rd quarter, the Falcons (closed -3.5) were in good shape to cover. However, the Colts rallied off 17 straight points including a devastating pick-six from D'Quell Jackson. Indianapolis won by the final score of 24-21.
With Monday night's win, the Patriots moved to 10-0 on the season. They are currently listed at -130 to win the AFC, +233 to win the Super Bowl, +400 to finish the regular season 16-0 and +875 to win the Super Bowl with a perfect 19-0 record.
The Panthers also improved to 10-0 on the season and, despite opening as underdogs on Thursday against the Cowboys, remain the favorite to win the NFC. Carolina is currently +260 to win the NFC, +600 to win the Super Bowl, +600 to finish the regular season 16-0 and +2500 to win the Super Bowl with a perfect 19-0 record.
Will the Patriots and Panthers both take perfect 18-0 records into the Super Bowl?

Yes +6500
No -16500

— Sports Insights (@SportsInsights) November 24, 2015
Most likely Super Bowl matchups at 5Dimes:
New England Patriots vs Carolina Panthers +551
New England Patriots vs Arizona Cardinals +622
New England Patriots vs Green Bay Packers +677
New England Patriots vs Seattle Seahawks +1570
Cincinnati Bengals vs Carolina Panthers +2625
New England Patriots vs Minnesota Vikings +2700
Denver Broncos vs Carolina Panthers +2725
Cincinnati Bengals vs Arizona Cardinals +2925
Denver Broncos vs Arizona Cardinals +3050
New England Patriots vs New York Giants +3100
The AFC is listed as a 1.5-point favorite against the NFC in Super Bowl 50 with an over/under of 52.5.
On Tuesday morning, BetOnline updated their playoff odds for eight teams. The following list shows the odds for each team to make the playoffs, followed by their odds to miss the playoffs.
Packers -1800 | +900
Chiefs -240 | +190
Colts -225 | +180
Falcons -130 | +100
Texans +165 | -205
Bills +180 | -225
Jaguars +500 | -800
Bears +1200 | -2500
---
Looking forward to next week? Don't forget to read our Week 12 Opening Line Report for early line movement and a comparison to preseason lines from CG Technology.
Make sure to bookmark our free NFL odds page for the latest lines, public betting trends, injuries, futures and more. Have any questions for the staff at Sports Insights? Utilize our live chat to speak with a customer service representative or e-mail us at help@sportsinsights.com.
David Solar is the Content Manager at Sports Insights and can be reached directly at david@sportsinsights.com