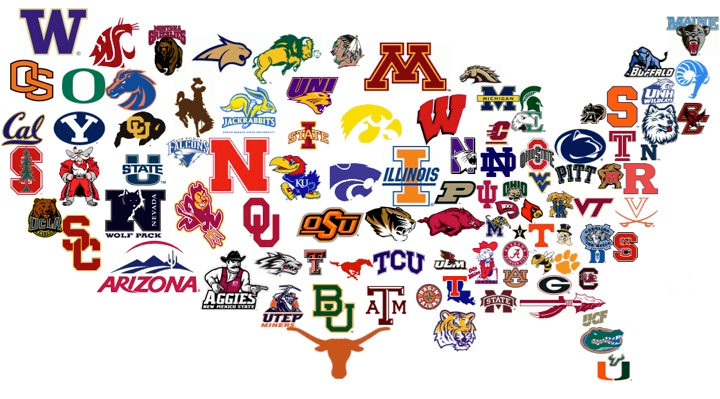 2014 College Football Season Recap
The 2014 College Football regular season has flown by and will conclude on Saturday, December 13 when Army meets Navy in Annapolis, Maryland. This season had plenty of highlights, most notably the quest to make the new 4-team playoff.
Alabama and Oregon began the year as National Title favorites right behind Florida State, who also made the 4-team playoff. Here's how the National Title Odds fluctuated throughout the season for each team. Interestingly, all 4 playoff teams (FSU -250, Alabama -130, Ohio State +100, Oregon +110) were the top 4 favorites to make the playoff at Bovada heading into the season.
In what looked to be FSU QB Jameis Winston's award to lose, Oregon QB Marcus Mariota started to take complete control of the Heisman Trophy back in last October and hasn't looked back. Take a look at how the Heisman Odds have changed through the season.
Most Profitable ATS teams:
TCU 10-2, +7.53 units
Western Michigan 10-2, +7.26 units
Least Profitable ATS teams:
Connecticut 2-10, -8.04 units
Florida St 3-10, -7.22 units
Most Profitable ML teams:
Northwestern State 1-0, +14.50 units
Western Kentucky 7-5, +12.44 units
Arizona 10-3, +10.81 units
Best Overs:
Ohio State 11-2, +8.29 units
Tulsa 10-2, +7.63 units
Best Unders:
San Diego State 11-1, +9.27 units
Mississippi 9-2, +6.56 units
Stanford 9-2, +6.48 units
Syracuse 9-2, +6.26 units
Teams Most Steamed (moved -2 points or more):
Central Michigan, New Mexico, Akron, Memphis: 6 games each
Last year's teams to win 3 or fewer games ATS (30-100 ATS combined) went 69-59 ATS this season, an improvement of 39 wins ATS.
Before the season, SharpFootballAnalysis.com noted that last season was particularly good for Favorites, hitting at a 52.6% rate in 2013. This table shows how Favorites have historically seen a dropoff the following season after a strong ATS season. Their prediction was spot-on, as Favorites hit at just 48.9% ATS in 2014.
Major Conference Title Winners and their Preseason Odds:
ACC: Florida State -275
Big Ten: Ohio State +225
Pac-12: Oregon +110
SEC: Alabama +120
Big 12: Baylor +275 and TCU +1400 (shared conference title with no conference championship game)
Via ESPN Stats and Info, Oklahoma State had just an 8.2% chance to defeat Oklahoma on the final day of the regular season, the unlikeliest win by any Power 5 Conference team this season.
Could a Division III team knock off Alabama? Well, absolutely not, but it's fun to see how you can make the case by going through a long list of "who-beat-who".