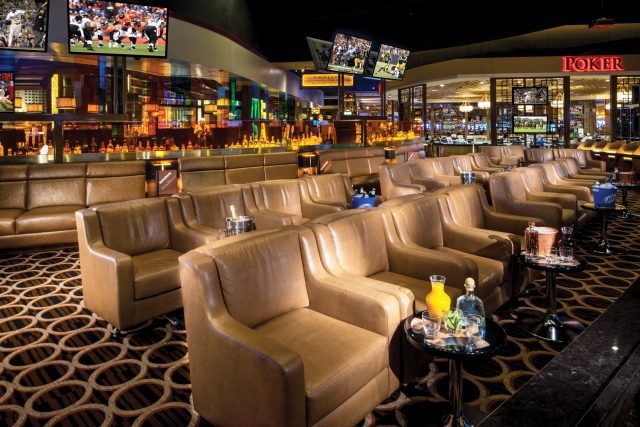 Why Should MLB Bettors Follow the Pinnacle Steam Move?
For anybody unfamiliar with the services provided by Sports Insights, steam moves are one of four alert-based betting systems available to Sportsbook Insider subscribers. A steam move can be identified when there's sudden, drastic and uniform line movement across the entire sports betting marketplace. Steam is the result of a sudden overload of money placed at multiple sportsbooks and is an excellent indicator of sharp money.
Used properly, Steam Moves are an easy way to identify which games sharp bettors are hammering. Assuming you have access to multiple sportsbooks, you can find a book that is slow to react and get the same line as those betting syndicates and wise guys before the rest of the marketplace can adjust their lines. That said, not all steam moves are created equal.
Contrary to the mainstream narrative, betting lines don't originate in Las Vegas – they originate from market-setting offshore sportsbooks like CRIS and Pinnacle. These sportsbooks cater to professional bettors and accept significantly higher limits than square books like Bovada, Sports Interaction or Sportsbook.com. Typically these market-setting sportsbooks will be the first to move their lines, and other offshore books will move on air solely because they want to be in line with CRIS and Pinnacle.
Since the lines at these market-setting sportsbooks are much sharper, they have historically produced the most profitable steam moves and reverse line movement alerts. They're also typically the first to move, which means they trigger far and away the most alerts. By reacting quickly and following these steam moves before the rest of the market can adjust, bettors can realize significant gains over the long baseball season.
Sports Insights has been tracking steam moves from all of our available sportsbooks since 2007, and the moves triggered at market-setting sportsbooks have been incredibly lucrative. Over the past 10 seasons, the CRIS steam move has gone 1032-945 (52.2%) with +75.1 units on the moneyline. That means $100/game bettors would have earned over $7,500 by following this simple strategy.
Most sportsbooks charge -110 juice on every game, which means football and basketball bettors need cover the spread at a 52.38% rate in order to break even. That's not the case for baseball. Due to the plus-money payout on moneyline underdogs, bettors can win less than 50% of their bets and still turn a profit. It also makes it even more important to shop for the best line in order to maximize your potential payout.
While following the CRIS steam move has been fairly lucrative for bettors, we have found that Pinnacle tends to adjust their lines far more frequently throughout the day. This leads to a higher volume of steam moves being triggered and greater profits for baseball bettors. In fact, $100/game bettors would have earned over $30,000 by following every Pinnacle MLB steam move over the past decade.
The table below displays the performance of the Pinnacle moneyline steam move since their inception in 2007.
| Season | Record | Win Rate | Units Won |
| --- | --- | --- | --- |
| 2007 | 93-78 | 54.4% | 16.1 |
| 2008 | 191-156 | 55.0% | 21.1 |
| 2009 | 542-491 | 52.5% | 45.6 |
| 2010 | 341-306 | 52.7% | 29.5 |
| 2011 | 363-321 | 53.1% | 30.2 |
| 2012 | 611-584 | 51.1% | 25.6 |
| 2013 | 726-677 | 51.7% | 29.6 |
| 2014 | 411-406 | 50.3% | -10.6 |
| 2015 | 583-508 | 53.5% | 77.4 |
| 2016 | 642-606 | 51.4% | 38.4 |
| Total | 4503-4133 | 52.14% | 302.9 |
Our members are automatically alerted via e-mail or text message whenever a steam move is triggered. This alert includes the team, line and the sportsbook where the line was triggered. We track the records of each sportsbook to determine whether they've been profitable over the course of this season. Subscribers can also view the all-time record for all of our sportsbooks on the bet signals page.
Subscribers can also view the full details for every steam move to see which books moved and how the line moved. In the example below, the Cubs moved from -105 to -111 at Pinnacle, and five additional offshore sportsbooks moved at least five cents within 90 seconds. That triggered a Pinnacle steam move on CHC -105, and bettors would try to find that line available a slow-reacting sportsbook.
[click image below to enlarge]

There's a common misconception that bettors need to have an account at these market-setting sportsbooks in order to capitalize on these steam moves, but that couldn't be further from the truth. After a steam move is triggered and the line moves, much of that value is lost. Having access to multiple sportsbooks allows bettors to shop for the best line and find books that are still hanging bad numbers. Consistently getting the better number and beating the closing line is crucial to long-term success in sports betting.
The baseball season is long and grueling, but it's also been our top performing sport. It's understandably difficult to remain patient throughout an entire 162-game season, but we have several options to help members make smarter bets — regardless of whether you're an avid baseball fan or not.
Sportsbook Insider Pro members receive access to all steam moves, so make sure to sign up for our 4-day trial. Members also have access to real-time odds, public betting trends, money percentages, reverse line movement alerts, and our official in-house Best Bet picks.
Still have questions? Utilize our live chat to speak with a customer service representative or e-mail us at help@sportsinsights.com.