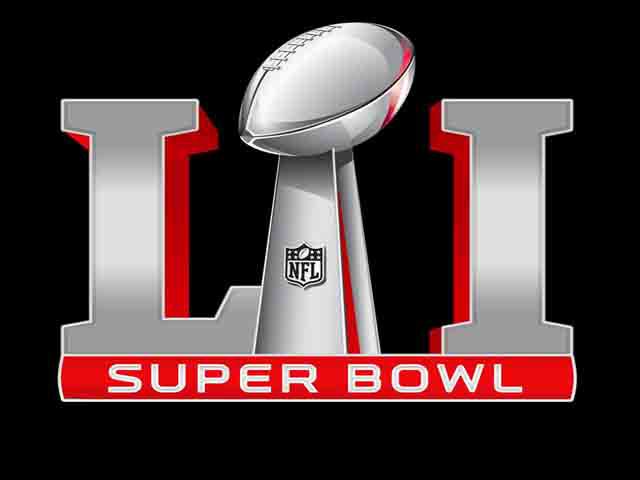 Why Hasn't the Super Bowl 51 Spread Moved Yet?
After 256 regular season games and some overwhelmingly lackluster playoff games, only two teams remain — the New England Patriots and Atlanta Falcons. Will Tom Brady and Bill Belichick cement their legacy with a fifth Super Bowl title? Will Matt Ryan cap off an MVP-caliber season by leading Atlanta to their first championship in franchise history? We'll find out on February 5th, but bettors have already made their opinion quite clear.
Although they were initially listed as 3.5-point favorites on the lookahead line, the Patriots opened as 3-point favorites against the Falcons at the market-setting Bookmaker sportsbook. Bettors typically prefer taking high-scoring teams as opposed to stout defenses, but that's not the case in Super Bowl 51 as bettors have been ignoring Atlanta's number one ranked offense (33.8 points/game) and are instead loading up on New England's league-leading defense (15.6 points/game).
According to our public betting trends, the Patriots have received 68% of early spread tickets and 78% of spread dollars. Assuming those numbers persist, this would tie Super Bowl 48 for the most one-sided Super Bowl betting in our historical database.
[click image below to enlarge]

Despite this historically lopsided public betting, only one sportsbook has moved off the key number of 3. Last night, the Las Vegas sportsbook Treasure Island tested the waters by moving to a juiced up New England -3.5 (+100), although that juice has since moved to +105. That raises an obvious question — if sportsbooks are really being hammered by public money on the Patriots, why haven't they adjusted the spread?
For starters, it's crucial to realize that the point spread isn't the predicted margin of victory, nor are oddsmakers attempting to balance their book by attracting 50 percent of the action on each side and mitigate their risk. The truth is that sportsbooks shade their opening lines to capitalize on public perception and allow their most-respected clients to shape the line.
Balanced books are a myth, and oddsmakers are willing to have liability if they believe they're on the right side. Sportsbooks aren't in the business of minimizing risk; they're in the business of maximizing profits. That means sportsbooks won't adjust their number based on public betting unless there's massive liability on one side.
Last year, the Super Bowl handle was over $130 million at the Las Vegas sportsbooks, with even more money wagered offshore. However, it's critical that bettors realize that sportsbooks increase their limits (the maximum amount of money that can be wagered on a game) as we get closer to kick-off. Not only do oddsmakers want to know where sharp bettors are leaning, but they also want to have confidence in factors like weather and injuries before increasing their limits.
It's important to note that square sportsbooks (like Bovada or Sportsbook.com) will frequently move on air, meaning they will adjust their odds simply because that's what the sharper books did. Bovada is currently offering $2,000 limits on the Super Bowl, but Bookmaker is offering $25,000 limits with plans to increase them in the near future. That means bettors should be paying attention to those sharper books like Bookmaker and Pinnacle to see where the market is trending. Even a slight adjustment to the juice helps indicate which way they're leaning.
For more information about public money and betting limits, I spoke with Scott Cooley, a spokesman for Bookmaker.eu. "Currently, I'm seeing about 70 percent of the money on New England," stated Cooley. "I think we're a bit hesitant to move right now because the sharps have been on Atlanta heavy the last two weeks. Late, smart money against Seattle and then the same happened versus Green Bay. Limits were bumped to 25K early, and we do have a good bit of sharp Falcons money, but we're just waiting this marinate a bit before considering a move off the key number."
Those numbers were confirmed by our individual betting percentages, which indicate that New England has received 72% of spread tickets at BetDSI which, like Bookmaker, is a CRIS brand sportsbook.
[click image below to enlarge]

Cooley went on to say that they plan to raise the limits online to $50,000 early next week and to $100,000 by the weekend. Although there's some fear that sharps will once again back Atlanta, it does seem more than likely that the next line move will be from New England -3 to -3.5.
"Most likely -3.5", Cooley answered, when asked where the line would likely move next. "All depends on what professional money we see over the next few days. Going to need more sharp money on Pats to get there."
Although Cooley maintains that there needs to be some sharp money on the Patriots in order to justify another line move, that's not always true. So many casual bettors wager on the Super Bowl that sportsbooks are increasingly willing to adjust their spread based on public money. We saw a prime example of that last year when public money caused the Panthers to move from -3.5 to -4.5 in Super Bowl 50 despite several sharp money indicators on the Broncos. In fact, public money pushed that line as high at Carolina -6 before sharps hammered Denver.
[click image below to enlarge]

Since the limits are so low across the market and the game is still 11 days away, sportsbooks haven't taken enough money to adjust the Super Bowl 51 spread based on public money. That said, we have seen some adjustments with Pinnacle moving from New England -3 (+102) to New England -3 (-104). Although they don't want to move off a key number, they have adjusted the juice to encourage action on Atlanta.
Interested in analyzing our data for the Super Bowl? Sign up for a 4-day trial of our Sportsbook Insider Pro software, for instant access to all of our betting/money percentages, bet signals, and Best Bet picks for all sports. We already have a Best Bet for this game, so act quickly.
Have any questions for the staff at Sports Insights? Make sure to utilize our live chat or call us directly at 877-838-2853.