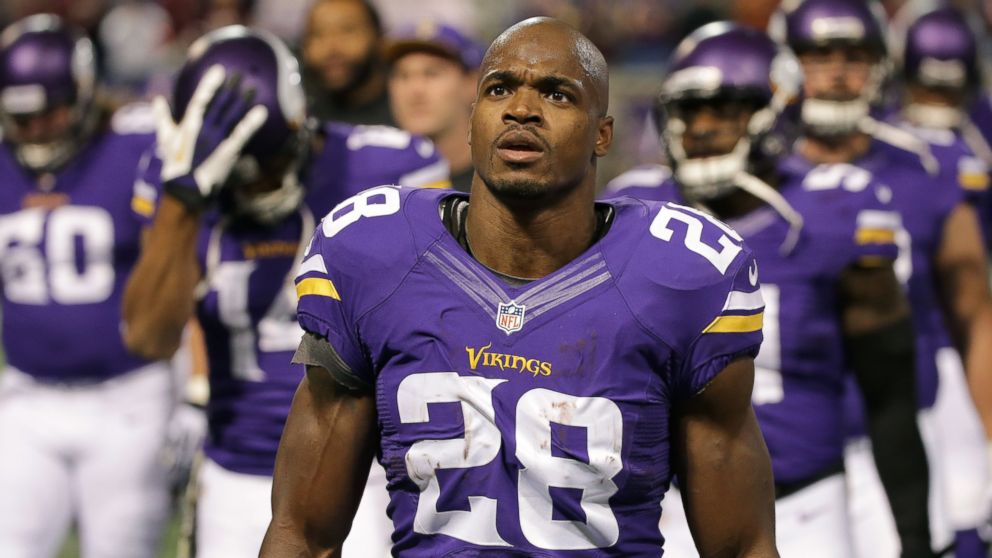 Which Team Will Sign Adrian Peterson For The 2017-18 Season?
The 2016 season was an up and down season for the Minnesota Vikings. They lost their starting quarterback, Teddy Bridgewater, during the preseason after he tore his ACL. Despite Bridgewater's season-ending injury, Minnesota rattled off five consecutive victories to begin the season but lost star running back Adrian Peterson to a torn meniscus in the process. Peterson later returned in Week 11, however, he was clearly hobbled and the Vikings shut him down for the remainder of the season.
A litany of injuries spoiled Minnesota's hot start and they lost eight of their final 11 games. The organization has some serious concerns to address in the offseason and one of the most pressing issues is Peterson's contract.
Not only will he enter the 2017 season at 32-years-old, but the Vikings face an $18-million cap hit with Peterson on the roster. That does not mean that a split is imminent, however, the 10-year veteran would likely have to take a significant pay cut to remain in Minnesota. On Tuesday, January 24th, the offshore sportsbook BetOnline posted odds for Peterson's team next season. Roughly one month later, Bookmaker posted odds with several notable differences.
The table below displays the latest odds at BetOnline and Bookmaker.
| Team | Bookmaker (2/27) | BetOnline (1/24) |
| --- | --- | --- |
| Minnesota Vikings | +250 | -300 |
| Green Bay Packers | +260 | N/A |
| New England Patriots | +1000 | +1200 |
| Oakland Raiders | +1000 | N/A |
| New York Giants | +1500 | +2000 |
| Dallas Cowboys | +2500 | N/A |
| Field | +140 | N/A |
| Tampa Bay Buccaneers | N/A | +800 |
| Denver Broncos | N/A | +1000 |
| Carolina Panthers | N/A | +1200 |
| Houston Texans | N/A | +2500 |
| Seattle Seahawks | N/A | +1600 |
Even considering the financial incentive of parting ways from Peterson, Minnesota opened as the odds-on favorite at -300 to retain him. In an appearance on ESPN's First Take, Peterson spoke very highly of the organization that drafted him and hinted that he could see himself retiring as a Viking.
In the same interview, Peterson mentioned that three teams — the New York Giants, Houston Texans, and Tampa Bay Buccaneers — have caught his attention. Interestingly, the Buccaneers opened with the second-best odds (+800) of signing Peterson.
When Bookmaker posted updates odds, the odds of the Vikings retaining Peterson had dropped from -300 to +250. The Green Bay Packers, who weren't initially listed among the contenders at BetOnline, had the second best odds at +260.
For the latest odds, public betting trends, injuries, and futures make sure to visit our free NFL odds page.
Have any questions for the staff at Sports Insights? Utilize our live chat to speak with a customer service representative or e-mail us at help@sportsinsights.com.