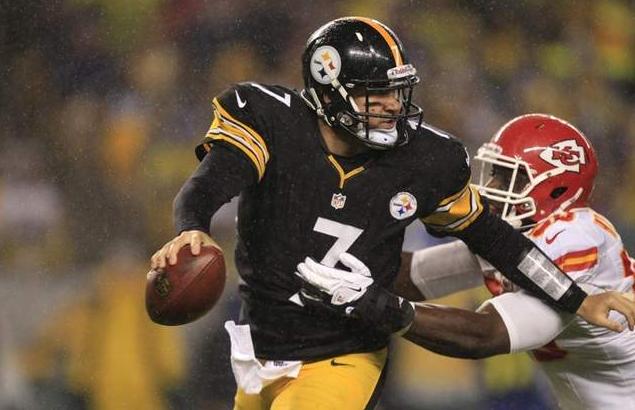 What is the Point-Spread Value of Elite NFL Quarterbacks?
Whenever an elite NFL quarterback gets injured, we get asked what kind of point-spread value sportsbooks assign to the player in order to make a line adjustment.
In most cases, sportsbook don't open a line on a game when they know a starting quarterback's status is in doubt.
However, most books opened this week's Ravens/Steelers game at Pittsburgh -3 and kept that line available until news broke that Ben Roethlisberger was not likely to play after suffering a shoulder sprain.
Roethlisberger's injury forced books to take this game off the board, then reopen an adjusted line to account for backup quarterback Byron Leftwich getting the start.
The screenshot below shows the line history for this game at The Greek: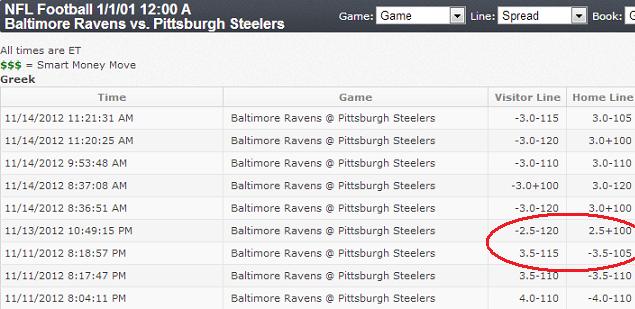 Pittsburgh went from a 3.5-point favorite to a 2.5-point underdog, indicating that The Greek, a well-respected sportsbook, sees the drop off from Big Ben to Leftwich as 6 points, in regards to setting the line.
Of course, every injury situation is different and specific line moves depend on a multitude of factors, like backup quarterback, opponent, shading for public overreaction, etc.
At the very least, this helps us understand more about how market-setting sportsbooks value injuries suffered by upper echelon NFL quarterbacks and is an example we can revisit when this scenario presents itself in the future.