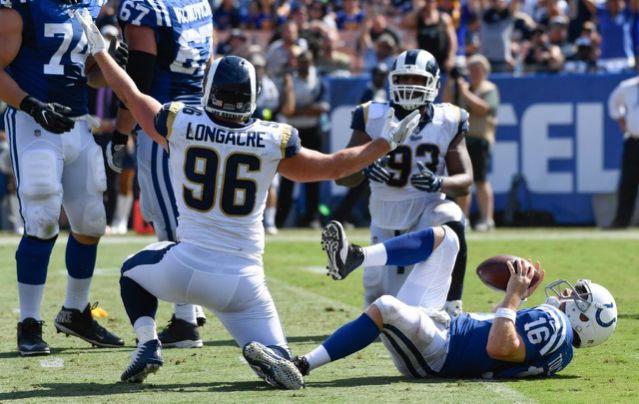 Week Two a Prime Spot to Fade the Public
Week 1 provided some strange football. The Patriots juggernaut squad was silenced at home, Andy Dalton managed to out-suck Scott Tolzien, and the Jacksonville Jaguars sacked Texans quarterbacks ten times. Just like we all expected.
Every year, people jump to conclusions about teams after just one measly game — especially the dolts and dullards we commonly refer to as squares. These public Joes are quick to make assumptions about a team and as a result, week 2 is thee best week to fade the public.
With public bettors loading up on teams that they probably shouldn't be, value is created on the other side. It's first grade stuff, really.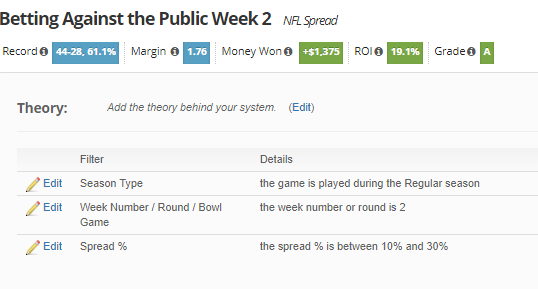 Quite a simple approach yields a profit that is nothing to scoff at. As we learned in the betting against the public report, taking a contrarian strategy is a great approach, but you can't just blindly take every team getting less than 30% and make a profit. Though I can't guarantee that will make you a profit this week, history suggests you will. Taking teams getting 30% or less has done particularly well in recent years, too, as they're 11-3 ATS over the past three seasons.
When I said that it is thee best week, I wasn't making it up.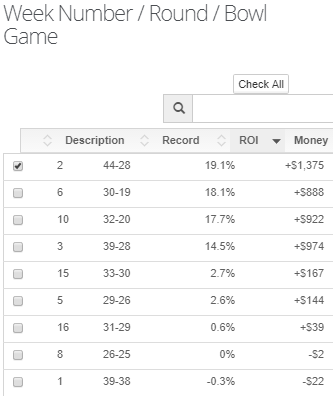 The other weeks don't have much rhyme or reason to them, but the placement of week 2 at the top of the list is no accident. Though it hasn't done quite as well, note that week 3 is also very high on the list. It would appear that this phenomenon lingers into next week, creating an opportunity to make bank without putting too much thought into it for two straight weeks.
Right now, it appears that the Saints, Colts, and Jets will definitely fit the bill and there are a handful of others that may or may not end up getting 30% or less, too. Check our free NFL live odds page throughout the week to see which teams end up fitting.