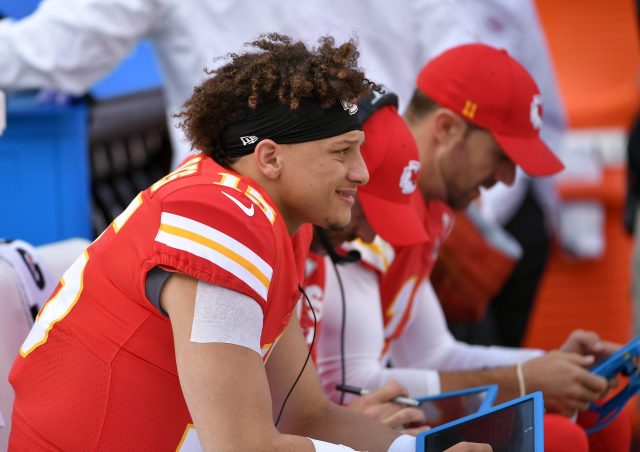 Week 17 Early Action Report: Line Movement Hints at Key Players Resting
Week 17 is a crapshoot, but we're still here to help. There are still a lot of unknown elements, but we can take some educated guesses as to what will happen based on the line movement.
| Matchup | Bookmaker Current | Bookmaker Open | Westgate (12/19) |
| --- | --- | --- | --- |
| CLE @ PIT | PIT -10.5 | PIT -14 | PIT -15 |
| NYJ @ NE | NE -15 | NE -16 | N/A |
| HOU @ IND | IND -4 | IND -4 | PK |
| GB @ DET | DET -6.5 | DET -7.5 | DET -9 |
| WAS @ NYG | WAS -3 | WAS -3 | WAS -3 |
| CHI @ MIN | MIN -11 | MIN -12.5 | MIN -12 |
| DAL @ PHI | DAL -3 | PHI -2 | DAL -3 |
| BUF @ MIA | BUF -2.5 | BUF -2.5 | BUF -2.5 |
| CAR @ ATL | ATL -4 | ATL -3 | ATL -3.5 |
| NO @ TB | NO -7 | NO -7.5 | NO -8.5 |
| JAX @ TEN | TEN -3 | TEN -3 | JAX -3.5 |
| CIN @ BAL | BAL -10 | BAL -10 | BAL -11 |
| OAK @ LAC | LAC -8 | LAC -9 | LAC -7 |
| ARI @ SEA | SEA -8.5 | SEA -10 | SEA -7 |
| KC @ DEN | DEN -3 | KC -3 | DEN -2.5 |
| SF @ LAR | SF -2.5 | LAR -3.5 | LAR -7 |
Who's Resting Who?
There have been several lines to move a handful of points already, though not much official news has broke on the Twittersphere. We can, however, get an idea based off line movement.
Chiefs at Broncos: The only real news to break so far is that Patrick Mahomes will be getting his first career start. This was appearing very likely right from the get-go, as Kansas City moved from -3 to +3.5 within about 15 minutes after opening at Bookmaker. Though I can't say for sure whether bettors knew Mahomes would be starting or not, 77% of bets have taken the Chiefs plus the points in the early going. Patrick Mahomes or Paxton Lynch? Pick your poison.
Browns at Steelers: Though the Steelers can still get the #1 seed, it's highly unlikely considering the Patriots are more than a two-touchdown favorite vs. the Jets. With that being said, Pittsburgh basically has nothing to play for. Given Big Ben's age and injury history, I can't imagine him playing a full game, potentially not even a full half.
Steelers HC Mike Tomlin hasn't decided if all starters will play Sunday. https://t.co/zci3iqWkAc

— FantasyLabs NFL (@FantasyLabsNFL) December 27, 2017
Also, this is the Browns' Super Bowl. They managed to get a victory last year in week 16 to avoid an 0-16 record, but they're up against the clock this season. I guarantee they'll be playing their hardest…not sure if it matters, though…
49ers at Rams: Jimmy G! The kid can't lose and to make matters more interesting, rumor has it that the Rams may be resting both Jared Goff and Todd Gurley, two MVP hopefuls.
The #Rams have gone from -3.5 to +1 since opening yesterday with Goff and Gurley both possibly restinghttps://t.co/vYnrhMDGqp https://t.co/fLlJlKNle4

— The Action Network (@ActionNetworkHQ) December 27, 2017
In what is currently the most heavily bet game of the week by about 1,000 bets, 70% of bettors have taken the former heir of Tom Brady. They've since moved to -2.5, but will there be enough action on the once-lowly Niners to push them to -3?
Cowboys at Eagles: This line movement is interesting to me. Could the Eagles be thinking about resting Nick Foles, their current starter, to preserve him for the playoffs? If so, get ready for Nate Sudfeld.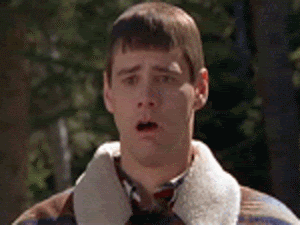 The Eagles don't exactly have many other stars, but could keep several important cogs out, such as Zach Ertz, Alshon Jeffery, Jay Ajayi, Nelson Agholor, etc. Like a couple of these other "rest-able" games, the public is taking the side with nothing but pride to play for. In this case, 75% of bets are on the Cowboys.
Public Beatdowns
Week 17 is the public's best friend. Teams getting at least 70% of bets have historically been the most profitable in week 17. Who fits that bill so far?
76% on Chiefs at Broncos
75% on Cowboys at Eagles
72% on Redskins at Giants: The Redskins are just a three point favorite in the Meadowlands vs. the 2-13 Giants and the public has taken notice. This could potentially be Kirk Cousins' final game as an R-Word. Will he go out on a high note? But wait…this could also be Eli Manning's final game as a Giant. Will he go out on a high note?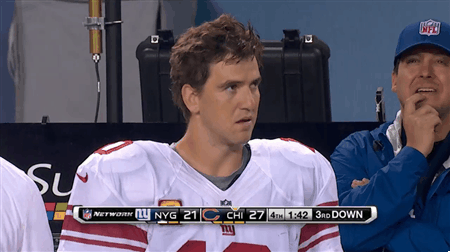 …. …. …. …. yes? Yes.
71% on Jaguars at Titans: This game in particular is all over the place. The Titans, who are still fighting for a playoff spot, opened as three point home favorites and quickly moved to -6. However, with bets and dollars coming in on Jacksonville plus the points, the line is back down to where it opened.

As John Ewing of Bet Labs points out, teams in "must-win" situations haven't exactly been great bets. The Titans could be in a huge letdown spot against one of the better teams in the league in week 17.
70% on 49ers at Rams
70% on Colts vs. Texans: T.J. Yates? Taylor Heinicke? Dear lord. We could see either of those guys at quarterback for the Texans this week so it isn't surprising that the public is on the Colts.
Low and Behold
The totals this week are lowwww. There are six games in the thirties and and 14 games with a total of 44 or below. The three most public totals are all on the under, something that is essentially never seen.
76% of Cardinals/Seahawks Under (38): This total has already dropped from 41 to 38 thanks to lopsided action and a steam move triggered by the sharp offshore book Pinnacle. With the line so low now, I would expect a bit of "over" buyback before week's end.
74% on Jets/Patriots Under (44): This total is following essentially the same story as the one above, as almost three quarters of the bets along with a steam move by CRIS (Bookmaker) have pushed the total down from 46 to 44.
71% on Panthers/Falcons Under (45): The second highest total of the week has already dropped from 47 to 45. Historically, betting on unders in divisional games late in the season has been very profitable, providing an 8.9% return on investment from weeks 11-17 since the 2003 season.
Playoff football is almost here! Don't get too crazy in this unpredictable week and try not to lose your mind when setting your fantasy lineups.
Check the latest lines and percentages using our Free NFL Odds Page and follow us on Twitter @ActionNetworkHQ for more news and analysis throughout the week.
Photo via Denny Medley-USA TODAY Sports