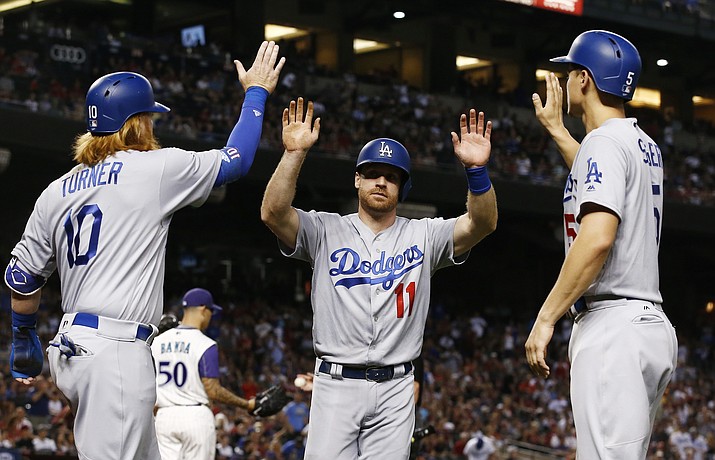 Was the Dodgers line set too high for tonight?
It's no secret that the Dodgers have been rolling, and they're now a ridiculous 81-33 on the season. BetOnline even recently posted a prop bet on whether LA will break the MLB record for most wins in a season:
This one is up. Dodgers to set MLB record with 117+ wins:
Yes +550
No -900

— Dave Mason (@DaveMasonBOL) August 8, 2017
For Friday night's game against San Diego, the Dodgers opened -350 at Bookmaker and -345 at Pinnacle. There have only been three instances of teams closing above -325 odds this season, and all three were by the Dodgers (won all three).

In fact, teams closing -325 or higher have gone 13-0 since 2013. But will the Dodgers even close that high? The current betting market says no, as the Padres have been pounded since opening. Since opening at +304 odds, San Diego has been steamed down to +258 behind a sharp line move at Carib. There have only been 31% of tickets on the Padres, but they've attracted more than 80% of the money. Here's a look at how the Padres line has moved at Pinnacle in relation to the market betting %'s:

This game is also getting nearly twice as much betting action as any other MLB game on the slate, and more than any of the three NFL preseason games on the slate. The line could move back in the Dodgers favor, but clearly early sharp money was taking the Padres at the generous price.
To track all the latest odds, betting %'s, line moves and more, check out our Free Live Odds page.