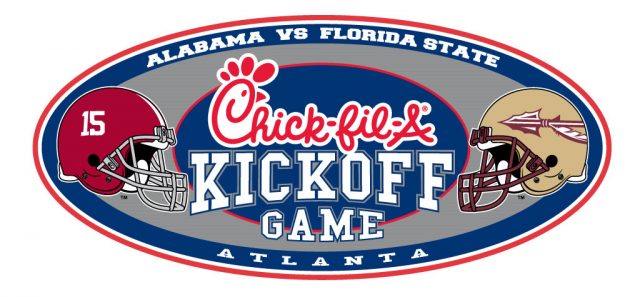 Top 25 Teams at Neutral Sites: Who Prevails?
There are a handful of games this week at neutral sites, some of which are being played in NFL stadiums. The two biggest and most bet on games of the week — FSU vs. Alabama and Michigan vs. Florida — will be played at AT&T Stadium and the new Mercedes-Benz Stadium, respectively. Since home field advantage is such an important factor, especially in college, who has the upper hand at a neutral site?
Two ranked teams don't face off in neutral locations very often — just 55 times since 2005 — but the higher ranked teams have reigned supreme, going 32-20-3 ATS and 38-17 straight up. This has been especially true in recent years, with the higher ranked team going 24-12 ATS since 2010.
Last season, three of four higher ranked teams covered with the only exception being the 13-point underdog Houston team upsetting Oklahoma 33-23.
This week, Alabama (#1) is of course higher than Florida State (#3) and Michigan (#11) is six spots higher than Florida (#17).
Lines have been open for these big ticket games for over two months now so there has been plenty of time for books to take action. At the moment, we've tracked almost twice as many bets on the Alabama game than the Michigan game, which is the second highest-bet of the week. Bettors are currently backing Alabama and Michigan, but both lines are down half a point since they opened.
Alabama had reached -6.5 earlier in the week, but they're back up to -7 at both Bookmaker and Pinnacle. They're getting 57% of spread bets at the time of publication.
Michigan had reached -4.5 a couple of weeks ago, but the line has been bet down to a field goal since then despite 66% of tickets being on the Wolverines.
Keep track of our NCAAF free odds leading up to the game to track odds and percentages and follow us on Twitter @SportsInsights for new blogs, analysis, line movement, and more.