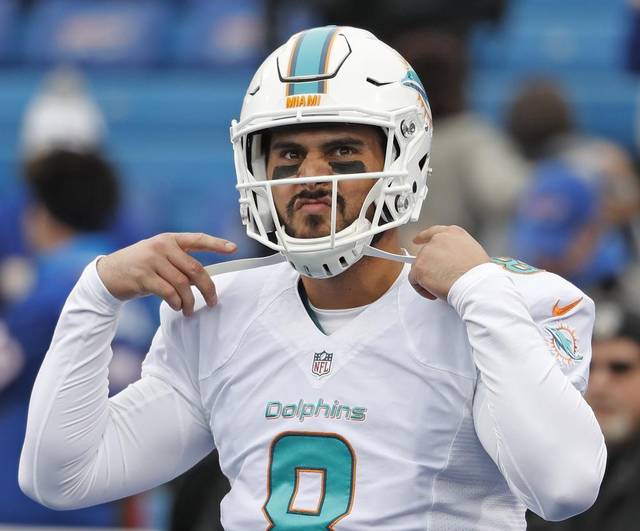 Thursday Night Football: Matt Moore Edition
I was wondering when we'd get a crappy Thursday Night Football game…I suppose I could have just looked at the schedule. Alas, it is here. At least we were given a gift from the gods when Jay Cutler broke his ribs this weekend because now we get to see Matt Moore!
This game has been dead, though.

Some crazy line movement at Pinnacle, eh?! With bets and dollars fairly split, this line has moved from -3 to…-3…
Clearly, there's no real sharp side here. The Dolphins have looked terrible at times, but still have a 4-2 record. The Ravens started off hot, but have lost four of their past five, with the only win coming over the EJ Manuel-led Raiders.
It wouldn't be crazy to think the Fins' offense will be better with Matt Moore than Jay Cutler. According to Scott Cooley of Bookmaker.eu, there is no difference to the spread with Moore swapping in for Cutler. He's always stepped up when called upon, going 20-7 ATS in his starts. Meanwhile, Cutler has gone 58-83-4 ATS, which is the worst of any QB in our database.
With one backup QB and one elite of the worst QBs in the league facing off against each other, this total has understandably been set rather low.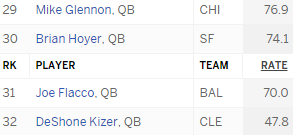 Earlier in the week, we wrote about how it was one of the lowest totals we've tracked on Thursday Night Football, but it has since crept back up a bit.

Yesterday, it bottomed out at 37, but it recently moved up to 38 for the first time all week at Pinnacle. Personally, I'm not touching this one. Close to 70% of bettors are on the over, but I just can't put my faith in either of these teams putting up points.
Tune in next week for what should be a better game with the Bills at the Jets…oh wait, that will suck. Maybe the Seahawks at the Cardinals the following week? Fingers crossed.