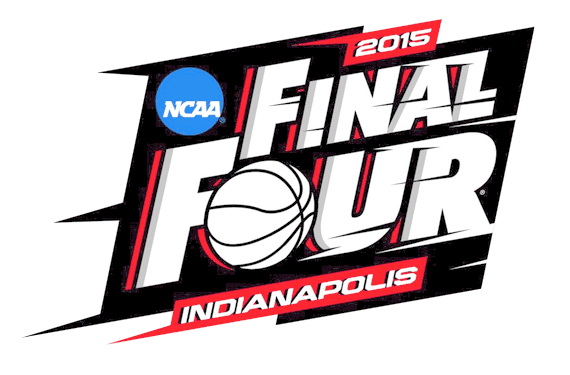 The Road(s) to the Final Four
We simulated the bracket over a million times to determine how often a team reaches the Sweet 16, Final 4, and even to cut down the nets in Indianapolis. But those percentages represent the average of all of those simulations.
In the tables below, we'll show the best-case and worst-case scenarios for teams to reach the Final Four within reason. If a 15-seed has roughly a zero percent chance to get to the Elite Eight, then they won't be part of a team's best case scenario.
KENTUCKY
| | Round of 64 | Round of 32 | Sweet 16 | Elite 8 | Final 4 Odds |
| --- | --- | --- | --- | --- | --- |
| Best Case | Hampton | Cincinnati | Valparaiso | Indiana | 87.9% |
| Worst Case | Hampton | Purdue | West Virginia | Kansas | 63.7% |
WISCONSIN
| | Round of 64 | Round of 32 | Sweet 16 | Elite 8 | Final 4 Odds |
| --- | --- | --- | --- | --- | --- |
| Best Case | Coastal Car | Oregon | Wofford | Mississippi | 71.4% |
| Worst Case | Coastal Car | Oklahoma State | North Carolina | Arizona | 29.3% |
VILLANOVA
| | Round of 64 | Round of 32 | Sweet 16 | Elite 8 | Final 4 Odds |
| --- | --- | --- | --- | --- | --- |
| Best Case | Lafayette | LSU | Wyoming | Georgia | 69.5% |
| Worst Case | Lafayette | NC State | Northern Iowa | Virginia | 29.4% |
ARIZONA
| | Round of 64 | Round of 32 | Sweet 16 | Elite 8 | Final 4 Odds |
| --- | --- | --- | --- | --- | --- |
| Best Case | Texas So. | VCU | Georgia St. | Oregon | 69.8% |
| Worst Case | Texas So. | Ohio State | Baylor | Wisconsin | 26.5% |
DUKE
| | Round of 64 | Round of 32 | Sweet 16 | Elite 8 | Final 4 Odds |
| --- | --- | --- | --- | --- | --- |
| Best Case | Robert Morris | St. John's | E Washington | UCLA | 67.8% |
| Worst Case | N. Florida | San Diego St. | Utah | Gonzaga | 24.4% |
VIRGINIA
| | Round of 64 | Round of 32 | Sweet 16 | Elite 8 | Final 4 Odds |
| --- | --- | --- | --- | --- | --- |
| Best Case | Belmont | Georgia | Albany | LSU | 67.5% |
| Worst Case | Belmont | Michigan State | Oklahoma | Villanova | 23.0% |
GONZAGA
| | Round of 64 | Round of 32 | Sweet 16 | Elite 8 | Final 4 Odds |
| --- | --- | --- | --- | --- | --- |
| Best Case | N Dakota St. | Davidson | UAB | St. John's | 65.5% |
| Worst Case | N Dakota St. | Iowa | Iowa State | Duke | 24.2% |