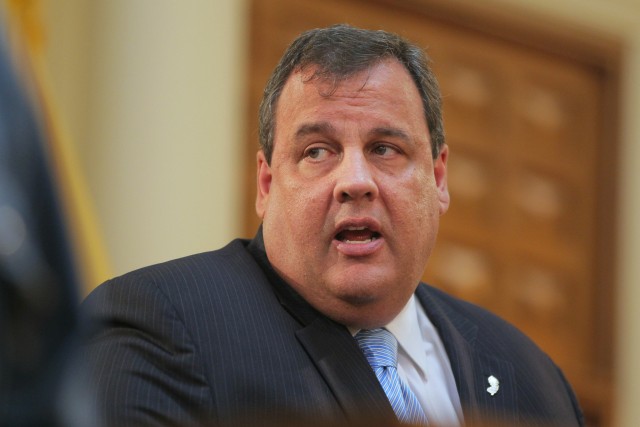 Supreme Court Deals Major Blow to NJ Sports Betting
Despite the pleas of Governor Chris Christie, the US Supreme Court ruled on Monday that they will not hear the state's appeal to legalize sports betting. Instead, they will allow the ban on sports betting in New Jersey to continue, effectively closing the door on the Garden State's multi-year effort to legalize betting on professional and college sports within their borders.
However, despite being dealt a major setback by our nation's highest court, New Jersey's push to legalize sports betting is far from over.
In a recent interview with WFAN, State Senator Ray Lesniak — a major supporter of legalized gambling — vowed that even if the Supreme Court denied their appeal, he will introduce new legislation that would amend state law and allow sports betting in Atlantic City casinos and state racetracks in time for Week 1 of the 2014 NFL regular season.
"I'm not saying 'One day.' I'm saying September," Lesniak told WFAN's Boomer and Carton Show. "We're going ahead, kind of just like Colorado and Washington went ahead with legalized marijuana."
Sports bettors might be asking themselves what legalized gambling has to do with legalized marijuana. In short, it's all about the legal precedent.
Like sports betting, marijuana is illegal under federal law. However, Colorado and Washington have legalized it at the state level through ballot initiatives and been successful in implementing it because the Justice Department has refused to intervene.
Lesniak is hoping the same thing will happen with sports betting in New Jersey.
In fact, he's so confident that the effort to push through legalized sports betting will succeed that he has vowed to "be the first one to place a bet on the Giants covering the spread against the Lions" in the season opener.
The Giants are currently a 4-point dog on the road versus Detroit and, according to our NFL Betting Trends, are currently receiving just 32% of spread bets. Several other factors are on New Jersey's side as they fight to legalize sports betting.
For starters, the effort garners major support from the public. In 2011, voters overwhelmingly passed a referendum in favor of allowing sports betting by a massive 65-35 margin. It also enjoys bipartisan support from lawmakers led by the Republican Christie and Democratic Lesniak.
In addition, legalizing sports betting makes sense economically. Not only will it create jobs and bring in much needed revenue without raising taxes but it will also deal a major blow to organized crime which has a stranglehold on the illegal gambling industry with an estimated $380 billion wagered annually.
Make no mistake, the Supreme Court's decision not to hear New Jersey's appeal is a major blow to the sports betting legalization effort. But in many ways it's simply a setback, not a game-changer.
With broad public support, a states right precedent set in Colorado and Washington, and money to be had, the fight to legalize sports betting continues. And if Lesniak has his way, it just might pass.