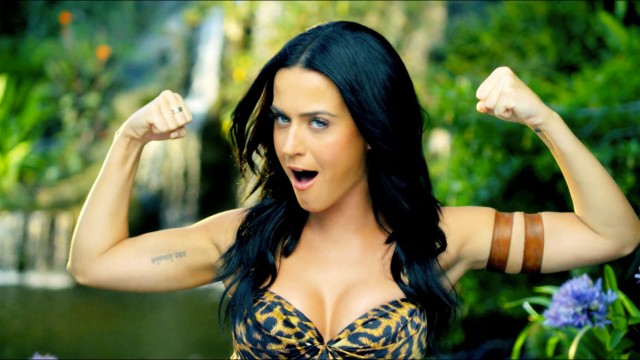 Super Bowl XLIX: Our Favorite Prop Bets
After nearly two weeks dominated by talk of deflated balls and the supposedly tarnished legacy of Tom Brady and Bill Belichick, it's safe to say that most fans are finally ready for some football. Super Bowl XLIX kicks off this Sunday at 6:30 PM Eastern Time in one of the quintessential matchups as arguably the best defense of the last decade takes on one of the greatest quarterbacks in NFL history.
Regardless of whether you're a casual sports bettor or are simply looking for a vested interest while watching the big game, it seems like everybody loves Super Bowl prop bets. Throughout the week we've been editing our list of Super Bowl XLIX props, and there is no shortage of betting opportunities. There are over/under props for nearly every player, novelty props like the duration of the National Anthem or more straightforward props like the Super Bowl MVP.
Most sportsbooks take fairly small limits on these prop bets and many of them are juiced up so heavily that it can be difficult to find value. That said, the following list represents the most interesting, funny, or potentially valuable prop bets according to the staff at Sports Insights.
Disclaimer: The following article is for entertainment purposes only.
Daniel Fabrizio – Founder
Rob Gronkowski: Over/Under 74.5 Receiving Yards (Bovada)

One of the big x-factors for the Patriots in this Super Bowl is the health of Rob Gronkowski.  I'm expecting the Patriots passing attack to include a heavy dose of Gronk on deep seam routes. Gronk has the added motivation of playing in Arizona, where he starred at the University of Arizona.  I'm taking the Over 74.5 receiving yards.
The pick: Over 74.5 (-130)
David Solar – Content Manager
Brandon LaFell: O/U 51.5 Receiving Yards (5Dimes)

A number of prop bets intrigued me in this game including taking a flyer on linebacker Jamie Collins +5000 for Super Bowl MVP (people still don't realize how good this guy is) and Seahawks +190 to not record a rushing touchdown (Patriots always take away opposing teams greatest strength — sorry Beast Mode), one prop bet stood out above the others.
In his first season with New England, Brandon LaFell recorded 74 receptions for 953 touchdowns with 7 touchdowns. That averages out to just over 59 receiving yards per game. However, over the past eight games (postseason included), LaFell has averaged just 46.125 receiving yards per game. Factor in a lingering toe injury and a head-to-head matchup with arguably the league's top defensive back (Richard Sherman) and LaFell could be in for a quiet game.
You can expect a steady dose of Gronk and Edelman, but don't get your hopes up for the Patriots number one receiver.
The pick: Under 51.5 (-120)
Travis Reed – Bet Labs Manager
Total Points: Between 41-45 (5Dimes)

This is actually where I expected the total to be when the Super Bowl matchup was set.  I especially like taking this range because it includes 3 of the 4 most popular outcomes in our database found in our previous research.
This includes my final score prediction of 23-20, but it also includes 21-20 and 24-21 which I could easily see happening.  Rather than taking a bunch of props that are heavily juiced, I will pick a few that have decent sized payouts such as this one to pique my rooting interest during the big game.
The pick: Total points between 41-45 (+465)
Dan McGuire – Operations Manager
Arsenal Goals -0.5 (+150) vs. Tom Brady TD passes (Sportsbook.com)

As an avid Arsenal fan I felt obliged to find a prop bet including my beloved Gunners. Arsenal is really coming into form and, unlike in past seasons, are getting healthy at the right time of the year with the returns of Alexis, Giroud, Walcott, and a slew of outstanding midfielders. They've also reeled off 4 straight wins in all competitions scoring 2, 3, 2, and 3 goals in each game.
The Gunners will be returning to play at home for the first time in 3 weeks, and face a team in Aston Villa that is in serious danger of being demoted from the Premier League if they don't get their act together soon. Even though Arsenal have struggled a bit against Villa over the last few years, they boast one of the world's most formidable attacks now that they have an abundance of players to choose from and should be able to display that on Sunday.
I believe that Brady will throw a couple touchdown passes, but have even more confidence that Arsenal (-450 on the moneyline with a game total of 3) can score at least 3 or 4 goals in a blowout win. Back the Arsenal to score more goals than Brady TD passes at +150.
The pick: Arsenal Goals -0.5 (+150)
Josh Appelbaum – Customer Service Manager
Darrelle Revis: +250 to record at least one interception (Bovada)


While much, if not all, of the Super Bowl spotlight has been fixed like a laser on Bill Belichick, Tom Brady and the Deflate-gate scandal, one Patriots player who has largely flown under the radar is all-world cornerback Darrelle Revis.
The planets are aligned for Revis to have a big game. First off, he is playing in his first ever Super Bowl, so you know he will be motivated to perform at the highest level to secure his first ring. Also, he is going head-to-head with Richard Sherman, who has called himself the best corner in the game.
While Revis hasn't engaged in the "I'm better, no I'm better" back and forth with Sherman, he has instead adopted the Teddy Roosevelt "talk softly, carry a big stick" mentality. Translation: Revis will do his talking on the field.
In addition, Revis will be facing Russell Wilson who is coming off a four-interception game against Green Bay. When it comes to value, getting Revis at plus-money to make a pick is something you just can't pass up.
The pick: Revis +250 to record 1+ interception
Dave Ferrick – Director of Marketing
What will Katy Perry be wearing during her first song performance for Super Bowl XLIX halftime? (Sportsbook.com)

Look, I don't know a lick about the history of halftime show wardrobe choices. In fact you could convince me with minimal effort that Gloria Estefan did perform "Get On Your Feet" in a full chain-mail suit during Super Bowl XXVI. With one notable exception, my mind just does not have the capacity to retain these details.
I do, however, know free money.
First, it's a given Katy Perry will change outfits many times during her performance. Her designer even said "expect lots of outfit changes" (yes, I looked that up). Second, running a Super Bowl halftime show requires precision in such complexity that a few errant seconds could sink a multi-million dollar production. Third, I've been told it is far easier and faster to remove a dress revealing booty shorts than vice versa.
I think Ms. Perry does the math and opts to start on the demure side of the scale. Lay the wood and buy yourself a snack.
The pick: Dress/Skirt (-225)
What, if any, Super Bowl props will you be betting? Have you seen any interesting, funny or unique prop bets not listed above? We invite you to leave your thoughts in the comments section below.