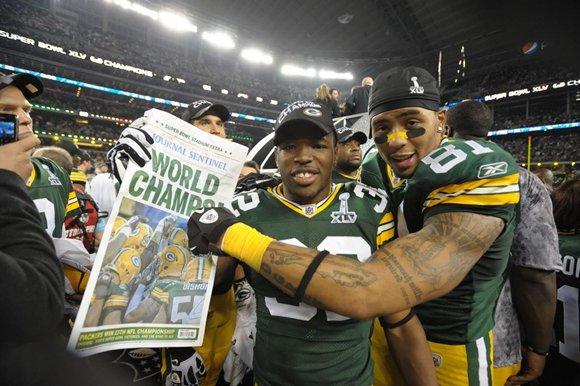 Super Bowl 51 Lookahead Lines
Bettors are always looking ahead and preparing for the next game, and recently 5Dimes released Super Bowl 51 lookahead lines. There are only four possible Super Bowl matchups at this point, but the AFC clearly has an overall edge over the NFC. Below shows the lookahead spreads and moneylines ahead of Super Bowl 51 on February 5, 2017:
Super Bowl 51 Lookahead Spreads via 5Dimes (Teams must meet in Super Bowl for action)
Packers (-1) vs Steelers
Packers vs Patriots (-3)
Falcons vs Steelers (-1.5)
Falcons vs Patriots (-3.5)
AFC (-3) vs. NFC
Super Bowl 51 Lookahead Moneylines via 5Dimes (Teams must meet in Super Bowl for action)
Packers -105
Steelers -125
Packers +130
Patriots -160
Falcons +105
Steelers -135
Falcons +140
Patriots -170
AFC -150
NFC +130
Exact Super Bowl matchup odds at CRIS
NE/ATL -130
NE/GB +260
PIT/ATL +370
PIT/GB: +660
FWIW, here were the preseason exact matchup odds at 5Dimes:
NE/ATL +11100
NE/GB +2050
PIT/ATL +14700
PIT/GB +3175
You can also view the Super Bowl odds for every team throughout the season right here.
Join us live Sundays at noon ET
We're now holding our members-only live Sports Betting Hangouts Sunday mornings to prepare you for a full day of NFL games. Members, simply log into your account Sunday morning to access the hangout.
Not a member? Start a trial today to join our Sports Betting Hangouts held six days a week, plus all the other Sportsbook Insider Pro benefits.