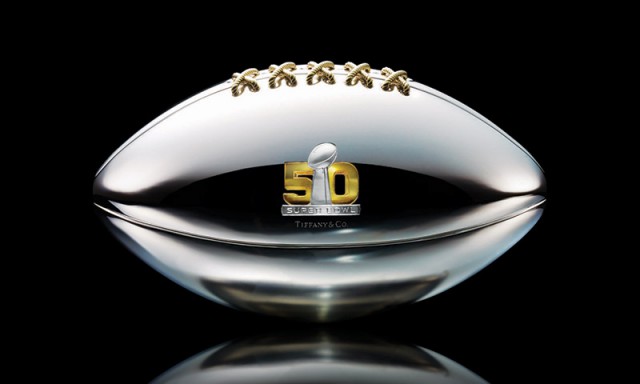 Super Bowl 50 Prop Bets That We Would Love To See
We have already discussed the litany of proposition bets that are available for Super Bowl 50, and it seems things are getting out of control. Some sportsbooks are offering hundreds of props and the most ridiculous ones have undoubtedly gained the most traction.
People love to bet on whether Mike Carey will be wrong about a challenge, or how many times Cam Newton will dab, or whether Beyonce will have visible cleavage during her performance at halftime. That said, we felt like there were still a lot of great prop betting opportunities that weren't being offered.
Since readers are likely getting tired of repetitive Super Bowl analysis, we wanted to have some fun and create our own set of ridiculous prop bets. We also added some of the top user submitted props.
Looking for the latest Super Bowl odds, trends and injury updates? Don't forget to visit our free NFL odds page.
---
Broadcast Props:
How many times will the announcers use the phrase "passing the torch"? O/U 1.5
Will Jim Nantz randomly start talking about golf for no real reason? Yes -500, No +300
Will one of George Carlin's "Seven dirty words you can't say on TV" be audible during the broadcast? Yes +500, No -1000
Will Mike Carey utter one coherent sentence? Yes +200, No -300

Will the announcers refer to our friends in the desert/Las Vegas? Yes +200, No -300

How many times will Phil Simms say "talked about"? O/U 14.5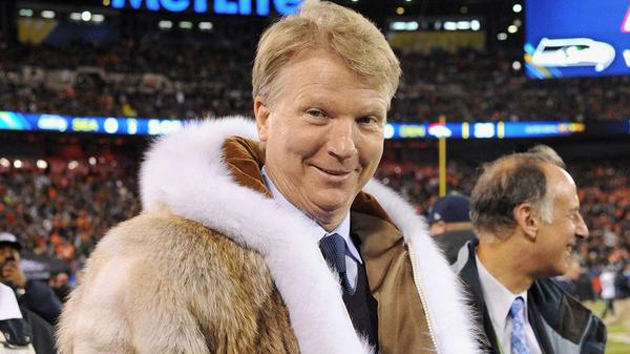 Will CBS show the Josh Norman/Odell Beckham fight? Yes -150, No +110

Will CBS show a clip from the Michael Oher inspired film "The Blind Side"? No -500, Yes +300

Will Steve Harvey be brought out to announce the Super Bowl MVP…and will he somehow hand it to Tom Brady? Yes +10,000, No -50,000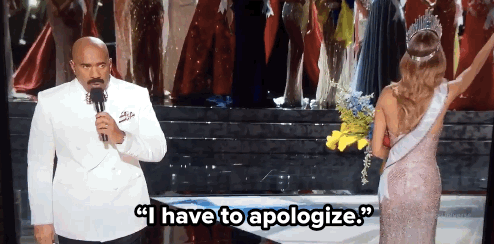 Halftime Props:
Will Beyonce have a nip slip? Yes +20,000, No -50,000
Will Chris Martin pull a Lenny Kravitz? God I hope not -99999999999999
Player Props:
Will Luke Kuechly be described as a "gym rat," "gritty," or "sneaky athletic"? Yes -200, No +150
What was higher? Cam Newton's salary for Carolina -110, Cam Newton's salary for Auburn -110

Will Cam Newton forget about the kids and choose to keep the Super Bowl ball for himself? Yes +200, No -300

Which will be greater? Cam Newton Super Bowl TD's (+200), Johnny Manziel 2016 Arrests (-300)
Will Demaryius Thomas legally chance his last name to Targaryen? Yes +5,000, No -10,000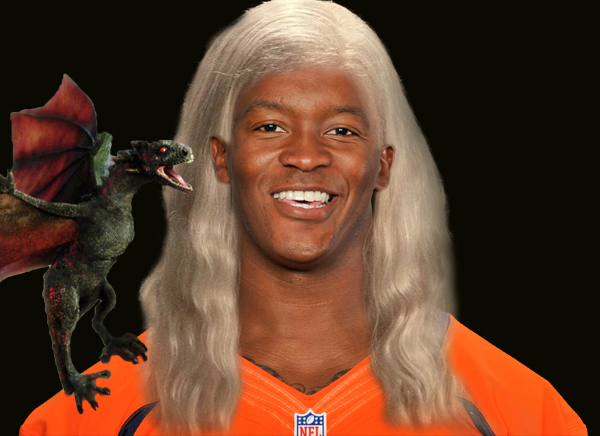 Commercial Props:
Will there be any DraftKings or FanDuel ads during the Super Bowl broadcast? Yes -120, No -120

How many beer commercials will be aired? O/U 49.5

How many times will you see ads for "Scorpion" before deciding to switch from beer to vodka? O/U 3.5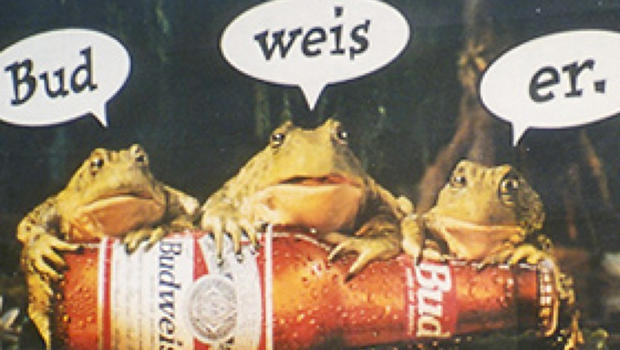 Commissioner Props:
How long will the crowd boo Roger Goodell when he presents the Super Bowl trophy? O/U 29.5 seconds
What will be higher? Goodell's 2016 salary -120, Budweiser money spent on Super Bowl advertising +100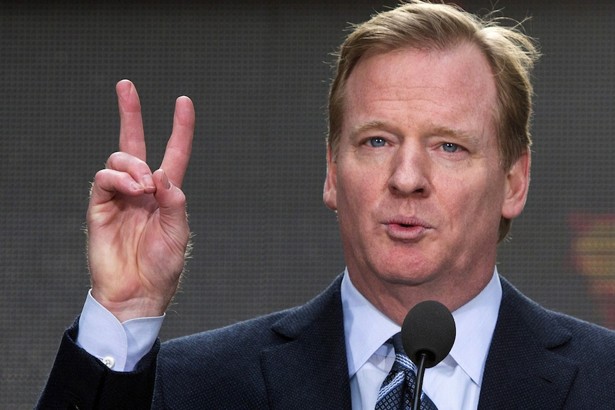 Floyd Mayweather Props:
Will Floyd Mayweather post a photo of a winning Super Bowl betting ticket on social media within 48 hours of the game's completion? Yes -200, No +150
Will Floyd Mayweather bet both sides of the Super Bowl so he can produce a photo of a winning ticket no matter which team covers the spread? Yes -9999999999999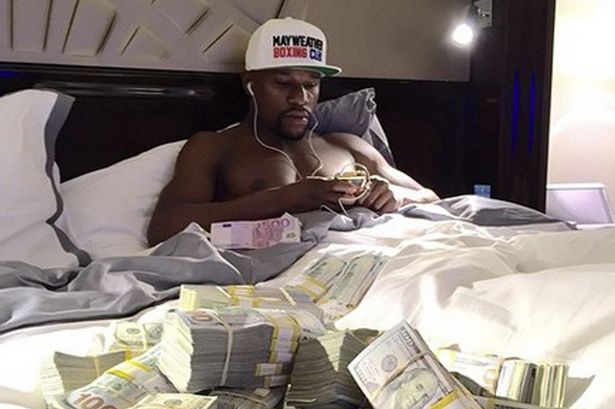 Peyton Manning Props:
Which term will be used to describe Peyton Manning's regular season performance? Uneven +100, Up and down +200, Erratic +250, God Awful +350, Worse than Season 2 of True Detective +500

Will "HGH" be trending on Twitter in Boston at any time during the Super Bowl? Yes -500, No +400
Will the CBS broadcast mention the Al Jazeera report which indicated that Manning allegedly received HGH? No -250, Yes +150
Food & Drink Props:
How many pounds of popcorn will be consumed on Super Bowl Sunday? O/U 8 million
How many pounds of potato chips will be consumed on Super Bowl Sunday? O/U 27.5 million
How many pounds of avocados will be consumed on Super Bowl Sunday? O/U 53.5 million
How many chicken wings will be consumed on Super Bowl Sunday? O/U 1 billion
How many gallons of beer will be drunk by Americans on Sunday Bowl Sunday? O/U 325.5 million
How much of that consumption will be done by our Bet Labs manager, Travis Reed? O/U 1.5 gallons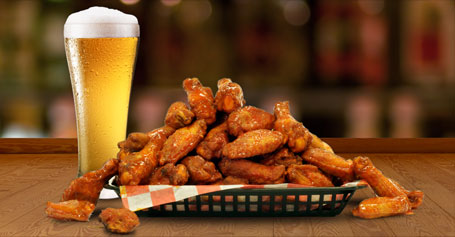 How many employees will call in sick/hungover from work on Monday? O/U 7 million
What will be the average wait time for pizza delivery? O/U 2.5 Hours

Increase in antacids sales on Monday: O/U 25%

Will one of your friends annoy everybody by inexplicably showing up to your Super Bowl party with a veggie platter? Yes -300, No +200
Best Dip: Buffalo Chicken -200, Queso +250, Guacamole +300, French Onion +400, Spinach and Artichoke +500, Salsa, +600, Hummus +1500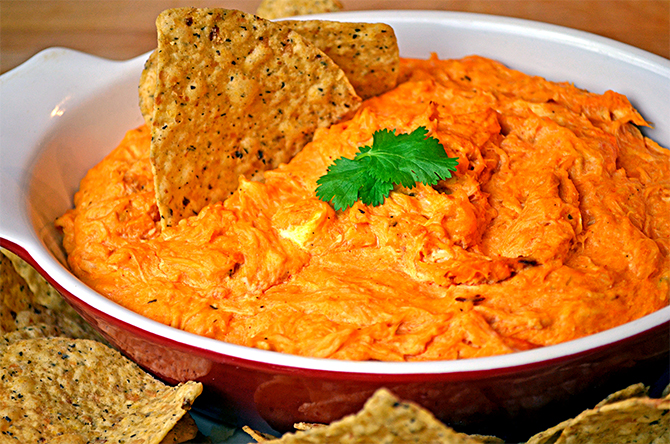 Miscellaneous Props:
Will there be more money placed on prop bets or the game itself? Prop Bets -200, Super Bowl 50 +150
Will the Super Bowl MVP come from the losing team? Yes +3000, No -6000
Twitter Submitted Props:
@SportsInsights Will Lady Gaga's dress contain some sort of meat?
Yes -110
No -110

— Andrew Ites (@senior_ites) February 4, 2016
@SportsInsights cam longest run / manning longest pass. +140/-150

— Matt (@m_rmt) February 4, 2016
@SportsInsights Number of distinct Super Bowl ads where a dog can be seen on screen at some point during the commercial O/U 7.5.

— rpm002 (@rpm002) February 4, 2016
@SportsInsights will Jim Nantz mention all of the crazy super bowl props? Yes +450/No -700

— Fade Material (@fade_material) February 4, 2016
@SportsInsights Will there be a deflategate reference made at any time during the broadcast? +200 Yes -300 No

— Dan Moriarty (@DMoriartee) February 4, 2016
@SportsInsights How many times they will say "retire" or "retirement" when they spoke about Manning in Superbowl ? O/U 4,5 +110

— HawksPowa1283 (@HawksPowa1283) February 4, 2016
@SportsInsights Peyton Manning forehead red mark O/U 3.75 inches in length (no action if Peyton wears a du rag under his helmet)

— Grants like Horace (@ESPNHIREME) February 4, 2016
@SportsInsights How many times do they mention there might never be another Manning vs Brady game?

Over 1.5 -170
Under 1.5 +140

— Andrew Pizzola (@APizzola) February 4, 2016
@SportsInsights will the number of beer commercials be higher than total points scored. Yes -180, No +240

— Bretboy (@BretSkinner) February 4, 2016
---
Are there any other props you would like to see added? Is there something we missed? Please leave your thoughts in the comment section below.
Have any questions for the staff at Sports Insights? Utilize our live chat to speak with a customer service representative or e-mail us at help@sportsinsights.com.
David Solar is the Content Manager for Sports Insights and can be reached directly at David@SportsInsights.com
Join us live Sundays at noon ET
We're now holding our members-only live Sports Betting Hangouts Sunday mornings to prepare you for a full day of NFL games. Members, simply log into your account Sunday morning to access the hangout.
Not a member? Start a trial today to join our Sports Betting Hangouts held six days a week, plus all the other Sportsbook Insider Pro benefits.