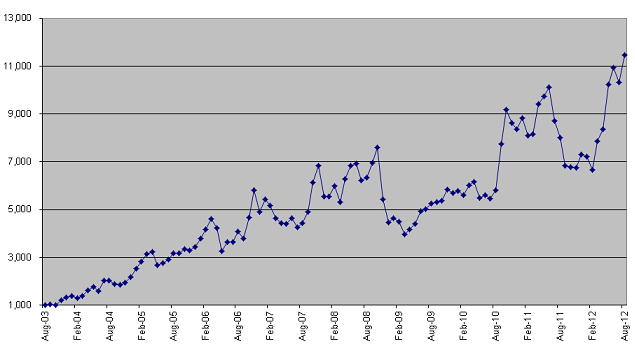 Sports Investing Index +10.8% in August, now +56.9% in 2012
After dropping 5.4% in July, the Sports Investing Index rebounded in August, finishing the month at +10.8%. The strong August increased the Index to +56.9% in 2012 and a new all-time high.
The Sports Investing Index is based on our Square Play Betting System, which focuses on maximizing contrarian value in the sports betting marketplace by highlighting the day's most lopsided games, in terms of the Public Betting Percentages.