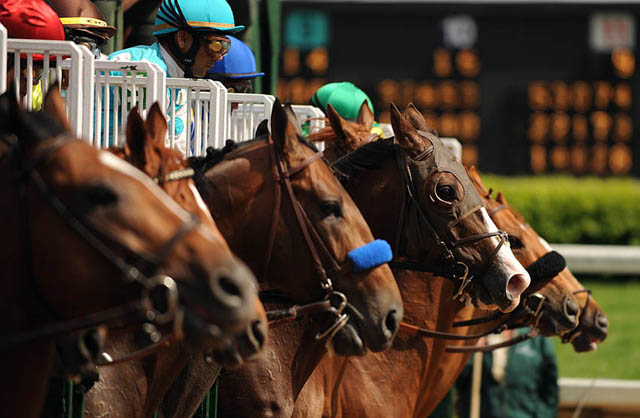 What Sports Bettors Should Know for Friday, May 2
1. Horse Racing
– We've updated our Kentucky Derby odds post to include the scratch of Hoppertunity, previously the 2nd favorite to win the Kentucky Derby.
We'll be updating this post daily, so be sure to check back for the most recent odds from some of the largest offshore sportsbooks.
– PCMag.com: "How to Bet on the Kentucky Derby Online?"
Click here to read this article.
2. NBA Playoffs
– There are three Game 6's scheduled for tonight:
1. Toronto Raptors at Brooklyn Nets (-5)
2. San Antonio Spurs (-3) at Dallas Mavericks
3. Houston Rockets at Portland Trail Blazers (-4)
Visit our Free NBA Betting Trends page for updated NBA odds and public betting percentages.
– Additionally, there are already three Game 7's set for Saturday and could be more on the way, depending on tonight's results. With this in mind, we turned to our Bet Labs Software to dig up some interesting historical trends regarding NBA Playoff Game 7's.
Click here to read this article.
#NBA #Pacers – Paul George, Disciplinary – is questionable Saturday (5/3) vs. Atlanta

— SportsInsights.com (@SportsInsights) May 2, 2014
3. MLB
– Public bettors are all over big favorites today, with 87% of moneyline bets taking Seattle (-200) at Houston and 86% on St. Louis (-175) at Chicago Cubs.
#MLB #Rockies – Carlos Gonzalez, Finger – is doubtful Friday (5/2) vs. New York Mets

— SportsInsights.com (@SportsInsights) May 2, 2014