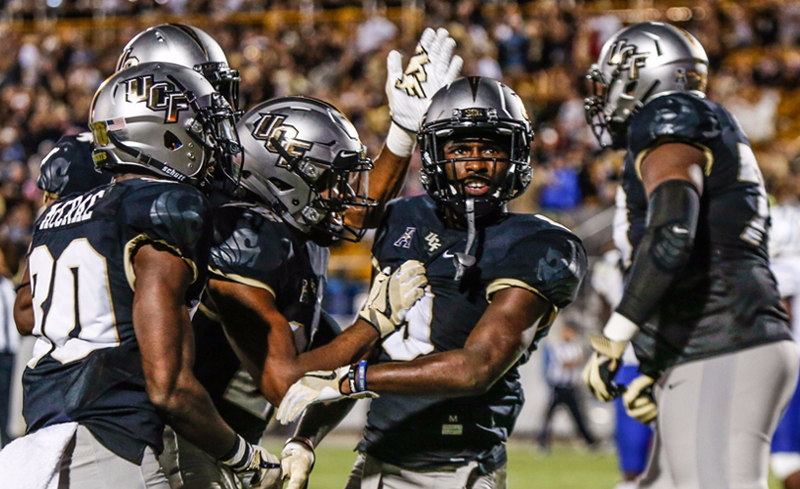 Sharps Taking O/U Position in AAC Championship Despite Historically High Total
With the Power 5 conference titles games stealing the mainstream sports media spotlight, bettors may not be focusing on the American Athletic Conference championship game between Memphis and Central Florida. But if you're a fan of scoring, you should be.
At 85.5, the over/under for this matchup is on track to be one of the highest totals in our database. Since 2005, only seven of 10,259 regular season and postseason games have closed with a total of 86 and above. Of those seven games, four still managed to stay under the closing number by an average margin of 6.93 points.
As Collin Wilson noted in his Week 14 Sunday Morning Coffee column, UCF and Memphis rank 99th and 123rd in time of possession, respectively, while the Golden Knights struggle to slow down opposing passing games, ranking only 104th in defending explosive passing.
Additionally, UCF ranks second in Football Outsiders' S&P+ offensive rating with Memphis close behind in 4th.
Based on those numbers, it's not at all surprising that sharp bettors steamed the AAC Championship total from an opener of 81 to the current number of 85.5, confirming that professionals are not shying away from the 'over' despite the historically high total.
On the other hand, 90% of tickets have played the 'under', likely based on the regular season matchup between these teams that finished with "only" 53 total points scored, easily falling under the closing total of 68.5