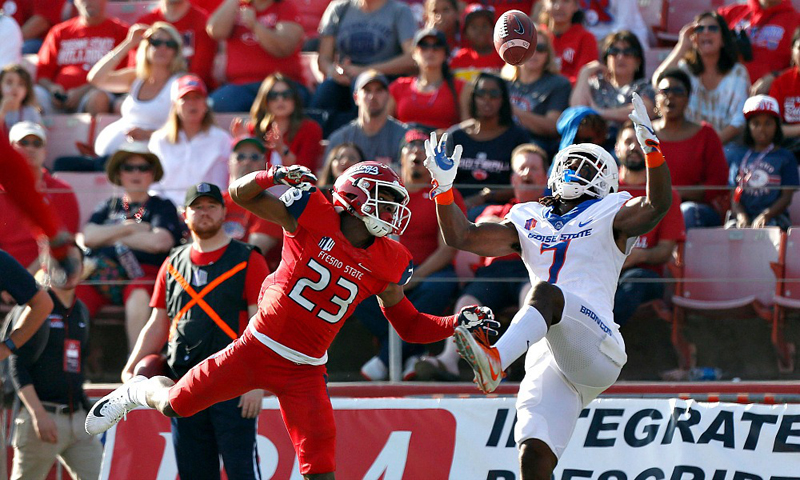 Sharps Finding Value Outside of Power 5 Championship Games
Just because the weekend will be dominated by championship games for the Power 5 conferences doesn't mean that sharp bettors aren't looking for value elsewhere.
According to our Sharp Action Report, which is available to all Sportsbook Insider subscribers, Boise State is the favorite side among professionals.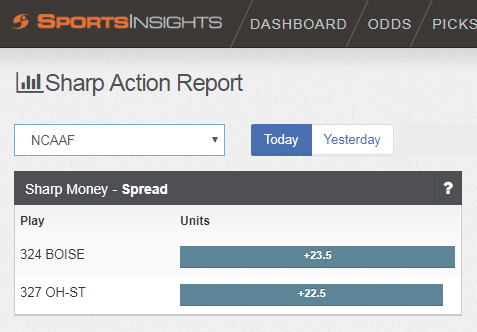 The sharp action rating shown above is based on the number of Steam and Reverse-Line Moves (RLM) triggered by our Bet Signals data. Steam and RLM are both indicators that sharp money has taken a position at one sportsbook or many sportsbooks across the betting market.
This doesn't mean that bettors who want to follow the action should wager 23.5 units on the game, but is simply a way to rank games receiving the most attention from sharp players. As always, we recommend disciplined money management for all wagers.
On the other hand, public bettors have been happy to play Fresno State as 67% of spread bets and 80% of dollars wagered are taking the Bulldogs. The betting activity dashboard, also included in our Sportsbook Insider memberships (hint, hint), organizes opening and current lines, ticket percentages and real dollars for this game.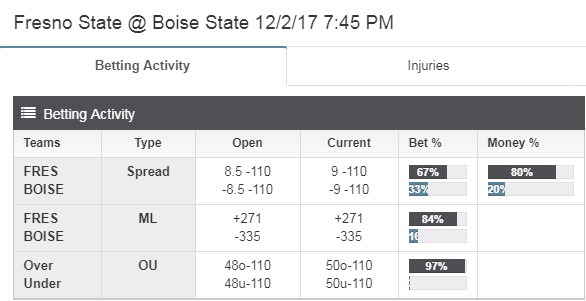 At the time of publication, our contributing sportsbooks have yet to report money percentages for moneyline and over/under wagers for this matchup, but they will be available later in the week for Sportsbook Insider subscribers.
We encourage all bettors to visit our Free College Football Live Odds page often throughout the week for real-time odds and betting percentage updates.