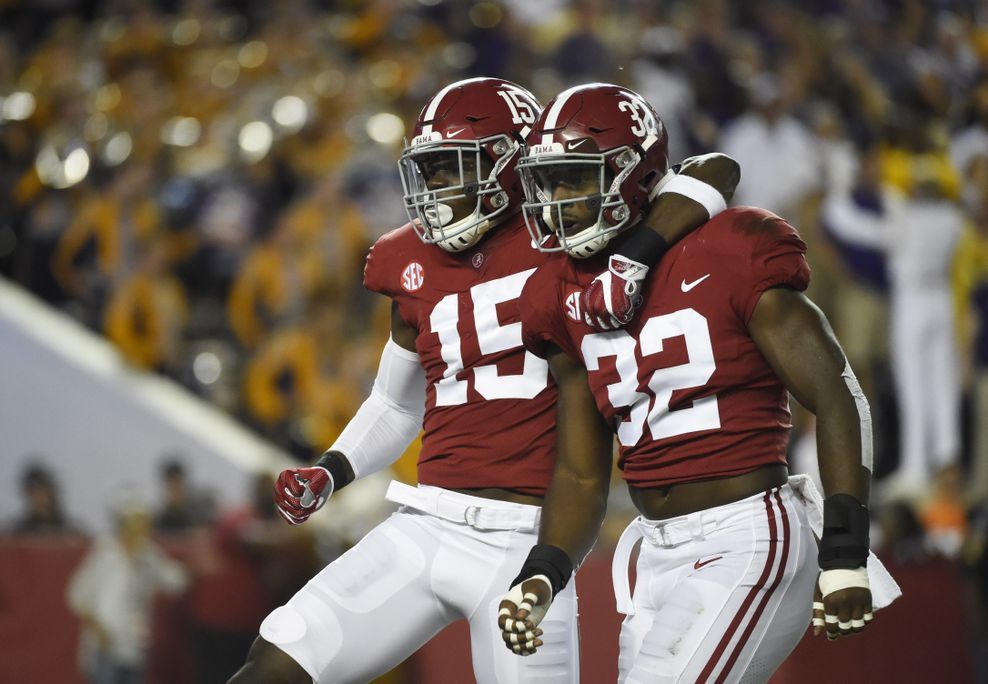 What's Driving Late Line Movement for Alabama-Clemson Sugar Bowl?
Alabama opened as 2-point favorites over Clemson in the 2018 Sugar Bowl and bettors quickly pushed the Crimson Tide up to -3 over the first few days of betting action. Since reaching -3 on December 8th, the line had not moved off the key number at Bookmaker.eu until sportsbooks were blitzed today with Alabama money, forcing the market to move to -3.5.
The line history below summarizes how this line has moved at the prominent sportsbook since Sunday morning: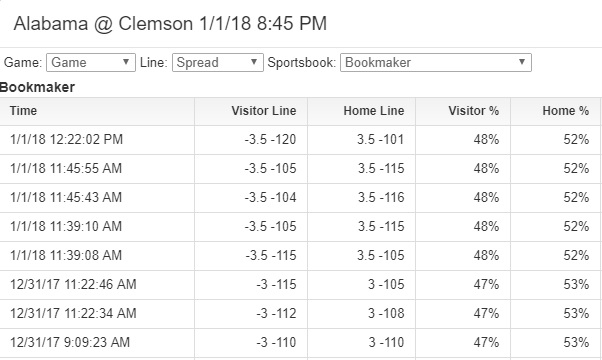 Since 7:55 AM ET, our Bet Signals have triggered two separate Steam Moves on Alabama, a dead giveaway that influential professional money is responsible for the major line movement.
Photo via Adam Hagy-USA TODAY Sports