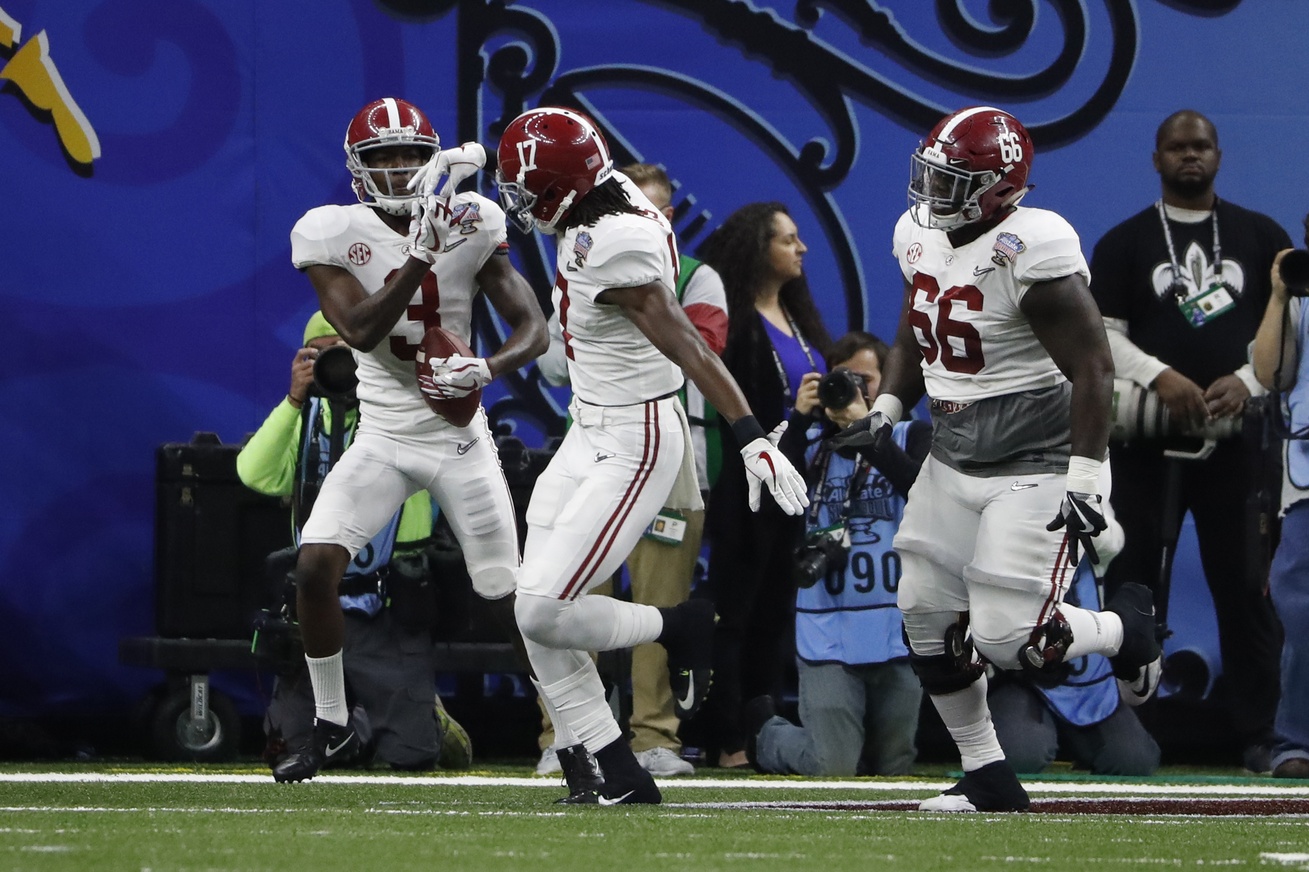 Sharp Bettors Eyeing CFP National Championship Total
Not only did sharp money take a position on the College Football Playoff National Championship spread earlier in the week, but now professionals have targeted the total as well.
The National Championship total opened at 45 at Bookmaker and steady 'under' money has come in since Tuesday. Sharp bettors joined the party Thursday evening and steamed the number down to 44 across the betting market.
The screenshot below, taken from our Sportsbook Insider betting activity dashboard, summarizes how the total has moved since open: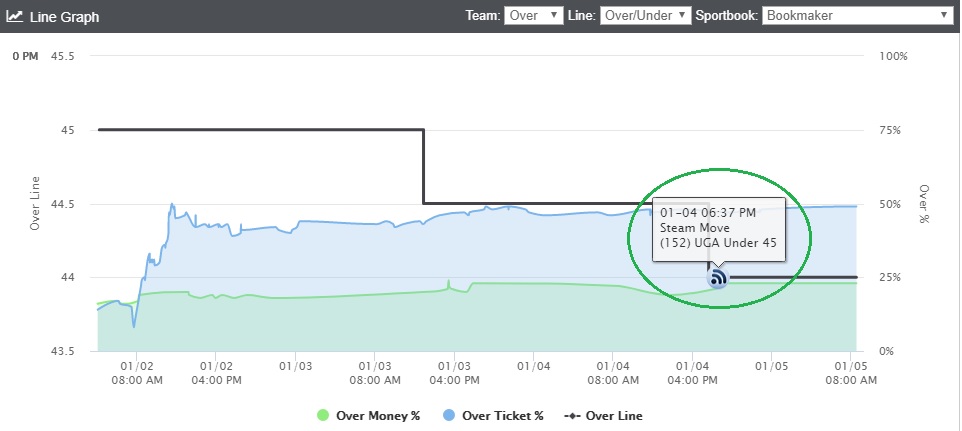 Want to track this data for all games this weekend including the CFP National Championship game and NFL Wild Card round? Sign up now for a 4-day trial of our Sportsbook Insider Pro membership and receive Best Bets picks, live odds, betting and money percentage data, sharp action alerts and more!
Photo via Greg M. Cooper-USA TODAY Sports