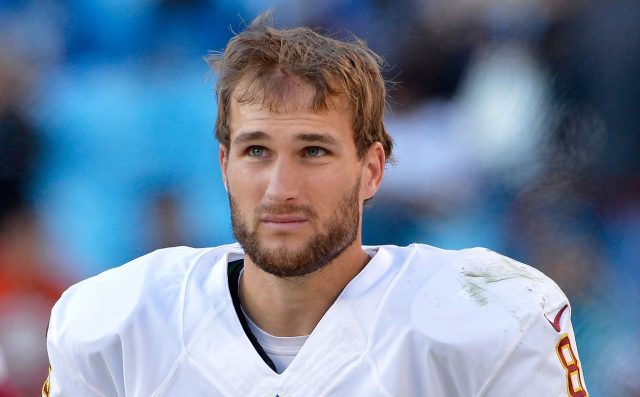 San Francisco 49ers Favored to Land Kirk Cousins in 2018
Kirk Cousins is a Washington Redskin for the time being, but one offshore sportsbook is already offering odds on which team he will be on in 2018. He has been the Redskins' starter for full two seasons now and has been very impressive, posting the 5th and 7th best passer ratings in the league in 2015 and 2016, respectively.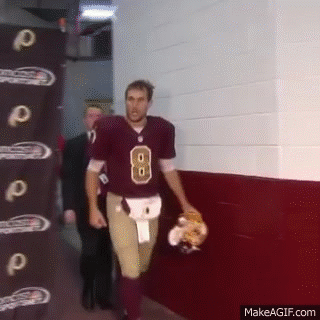 With Cousins only signing the franchise tag to remain in Washington for the upcoming season, he could be looking at a big payday next year…if he can avoid getting Joe Theismanned, that is.
| Team | 8/14/17 (BetOnline) |
| --- | --- |
| San Francisco | +175 |
| Washington | +300 |
| Cleveland | +500 |
| Jacksonville | +800 |
| Arizona | +800 |
| Pittsburgh | +1400 |
| New Orleans | +2000 |
| Minnesota | +2000 |
| Miami | +2000 |
| Buffalo | +2000 |
| New York Jets | +2500 |
The 49ers are currently favored to land the soon to be 29-year-old playcaller. Other than the Jets, the 49ers probably have the worst QB situation in the league and with new coach Kyle Shanahan at the helm, they won't want to wait around for some draft pick to potentially come to fruition. This offseason, San Francisco opted to go with the tried and true strategy of signing two ex-Bears at QB… it's a can't miss approach. With Brian Hoyer and Matt Barkley both signed for the next two seasons, I have a feeling that they might want an upgrade next year and Cousins is likely their top choice.
At 3/1, remaining with the Redskins is the 2nd most likely scenario. The two sides failed to reach a long-term deal this offseason, which doesn't bode well for their future together. Although Cousins says that he wants to be patient and find more about what the organization has to offer him, oddsmakers clearly think think that is a crock o' crap.
The Browns, always a great landing spot for a quarterback, are next at 5/1. They're essentially always looking for a long-term option and can't seem to find one so I imagine they'll give him a good look. Of course, Brock Osweiler, Cody Kessler, or DeShone Kizer could convince them otherwise this season, but remember that we're talking about the Browns here.
I'm surprised that the Jets are last on the list at 25/1. They should have plenty of cap space and aren't exactly set for the future with Josh McCown, Bryce Petty, and Christian Hackenberg. Rich Cimini of ESPN believes that Cousins to the Jets is indeed a possibility, but isn't sure if they would want to give a ton of money to a quarterback given how bad the rest of the roster is.
Check back for updated odds and follow us on Twitter @SportsInsights so you never miss a blog post.