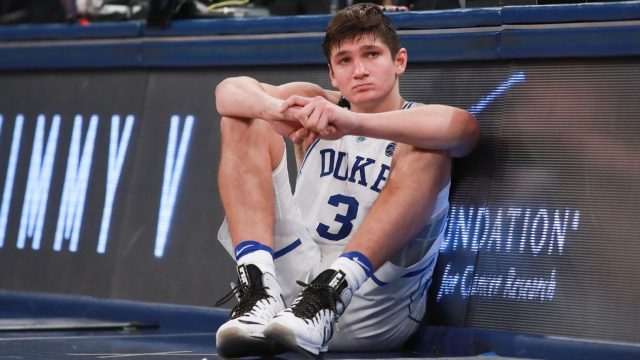 The Public Loves Duke, but Sharps Disagree
Tonight, #1 Duke heads to Assembly Hall to take on the Hoosiers in what is easily the most heavily bet game of the slate.
You'll never believe it, but Duke is receiving the brunt of the spread bets so far. Well, maybe you could have guessed that from the title now that I think about it…
The Blue Devils are receiving 81% of bets at the time of publication, but that isn't all that rare for the top seeded team in the country. In regular season games since 2005, #1 ranked teams have received the majority of bets in 82.4% of games, at least 70% of bets 35.8% of the time, and at least 80% of bets 12.9% of the time.
You can't really blame bettors for thinking this way, either. Duke has been very kind to spread bettors this year, going 5-1 ATS in games with lines posted. Meanwhile, the Hoosiers are just 2-4 ATS and failed to come through for sharp backers two weeks ago to the day.
You'd think all of these bets would be inflating Duke's line, but you'd be wrong.

We've seen multiple bet signals on the Hoosiers today, with the most recent being a steam move triggered by the sharp offshore book Pinnacle. That particular move caused Indy's line from +10.5 to +9 and it has since moved to +8.5.
Historically, taking Indiana in a situation like this has been the way to go. Betting against the public in heavily bet college games has always been profitable and betting against a top-3 team in particular has also been quite lucrative, hitting at nearly a 55% ATS rate when getting 25% or less.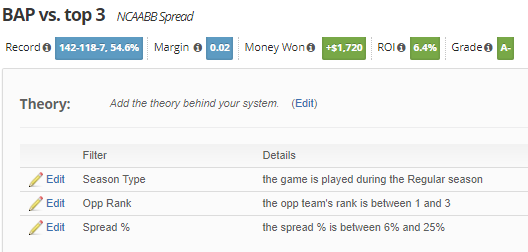 Check the latest lines on our free NCAAB odds page and follow us on Twitter @SportsInsights and @ActionNetworkHQ to ensure you never miss important gambling news.