Public Bettors are Losing Faith in the Cubbies
As the MLB season slowly approaches the All-Star break, something strange has started to happen. The Cubs' .500 winning percentage is not what folks were expecting after their 103-win, World Series Championship season. They certainly still have the talent and assets to set themselves up to win this year and for many years to come, but bettors are beginning to doubt Wrigleyville's finest.
At the beginning of the season, a wise man warned bettors to stay away from the juggernaut known as the Chicago Cubs. Last year, despite going 103-58, bettors only would have won +1.5 units if they took them every night. This season, their abhorrent .500 record has not gone unnoticed by the public, and finally, they are approaching the Cubs with caution.
It should come as no surprise that at the beginning of the season, bettors were all over Chicago. In the month of April, they received at least 62% of moneyline bets in every game. Their support finally dipped below the 50% mark for the first time on May 5th against the Yankees. Many may remember that game due to Brett Gardner's 3-run homer in the 9th that gave the Yankees the 3-2 win.
They received less than half of the bets on two other occasions in May, but that has become more commonplace over the past couple of weeks. Since the start of June, the Cubs have received the minority of bets on four occasions and over 70% of bets just once. This is highly unusual given their high level of public support over the past year and a half.
In the table below, you will find a breakdown for the Cubs' 2016 "curse-breaking" season.
| Percent of Bets | Occurrences | Percent of Games |
| --- | --- | --- |
| 0-29% | 0 | 0% |
| 30-39% | 6 | 3.7% |
| 40-49% | 5 | 3.1% |
| 50-59% | 14 | 8.7% |
| 60-69% | 29 | 18.0% |
| 70-79% | 64 | 39.8% |
| 80-89% | 43 | 26.7% |
As you can see, it was very rare even for the Cubs to receive less than 60% of moneyline bets. They received over 70% about two-thirds of the time. Even though they were winning so often, the return was essentially nothing as I mentioned above.
This year, the Cubs have won just half of their games. Since they are almost always favorites and their lines are generally juiced up due to the public's love for them, this has resulted in a sizable loss. At -11.1 units, they have been the third least profitable team this season, besting only the Phillies and Giants. So far, it would have been a better option to take the 24-40 Padres (-9.6 units) on a nightly basis.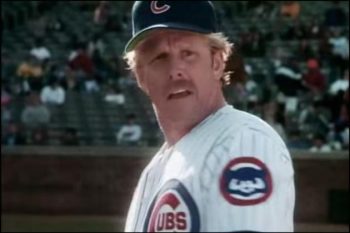 Here is how the betting percentages have broken down so far this season. With 100 games remaining, it will be interesting to see whether the public continues the current trend or if they crawl back to the reigning champs.
| Percent of Bets | Occurrences | Percent of Games |
| --- | --- | --- |
| 0-29% | 0 | 0% |
| 30-39% | 3 | 4.8% |
| 40-49% | 4 | 6.5% |
| 50-59% | 10 | 16.1% |
| 60-69% | 21 | 33.9% |
| 70-79% | 19 | 31.1% |
| 80+% | 5 | 8.1% |
Don't get me wrong, they are still a very public team, but this season, they're living more in the 50-70% range than the 70-90% range. They've gotten less than 50% of bets seven times, which is on pace to almost double their total of 11 from last season. Like I said earlier, this trend has gotten significantly more noticeable over the past month so don't be surprised if you start seeing the Cubs getting less than 50% on somewhat of a regular basis.
Check our free MLB odds page each day to see live odds and public betting percentages to see whether or not this trend continues.
If you have any thoughts or questions, feel free to reach out to the Sports Insights staff by utilizing our live chat feature, commenting below, or emailing us at help@sportsinsights.com.