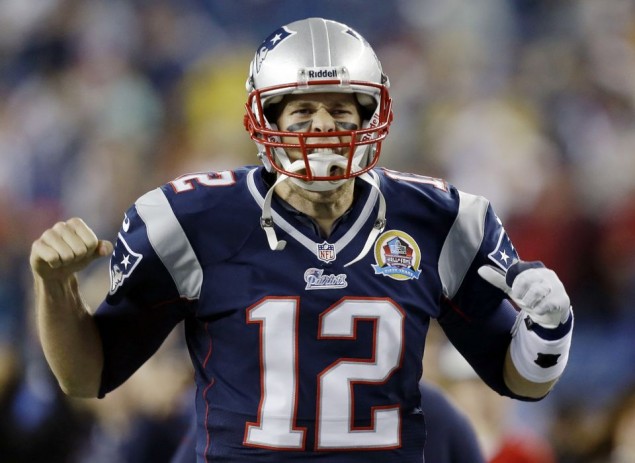 How Do Blowouts Affect NFL Point Spread Perception?
"You know how big it is, biggest game in the history of this franchise. It'll be a big test for us and we'll be ready to go." Those were the comments from Texans' star receiver Andre Johnson prior to last night's much anticipated Monday Night Football match up with the New England Patriots. With a potential first-round bye and home-field advantage throughout the playoffs on the line, Johnson's statement was far from hyperbole — unfortunately Houston was unable to deliver in this key game.
New England was sharp from the get go, jumping out to a 21-0 halftime lead before cruising to a 42-14 victory. Tom Brady, who may have cemented himself as the MVP front-runner threw for nearly 300 yards with four touchdowns and no interceptions. Already, we've seen wide ranging NFL point spread ramifications in the sports betting marketplace following this shocking beat down.
Entering the game, New England and Houston were the co-favorites to win the Super Bowl at Bovada, with both teams posting 19/4 odds. After the Patriots impressive performance, New England took sole possession of first place as 7/2 favorites while the Texans now have the fourth-best odds at 6/1 (trailing both Denver and San Francisco).
We also saw significant line movement for the Patriots game next weekend — another potential game of the year against the San Francisco 49ers. New England opened as a 3-point favorite at Pinnacle and the line remained at 3 until Brady and Company kicked off against Houston, at which point the game was taken off the board.
The line was re-opened at 11:47 p.m. eastern time with New England listed as a 4-point favorite. Within ten minutes, that line touched -6.5 before dropping back down and settling at -6.
Monday Night Football games tend to have large audiences, and with two elite teams playing it would surprise nobody if this was the highest rated MNF match up of the season. Obviously, after seeing such a dominant performance, you would expect the public to be all over New England, and rightly so.
In early betting, the Pats have received 67% of spread bets for Sunday night's game against San Francisco. The chart below shows the changes in spread betting percentages and line movement since this game opened at Pinnacle.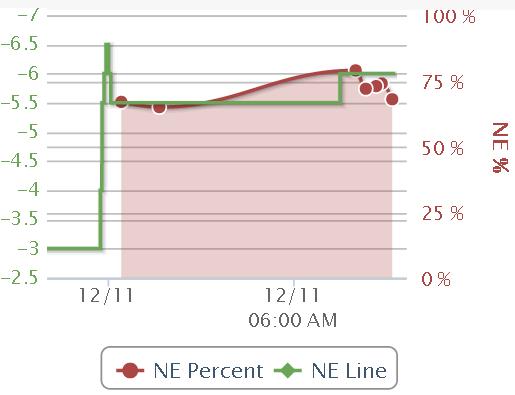 Do you agree with this line movement or is this just another instance of the public overreacting to the most recent game? Is New England the clear-cut Super Bowl favorite now? Do you still believe the Texans are a legitimate contender? Please leave any thoughts or questions in the comment section below.