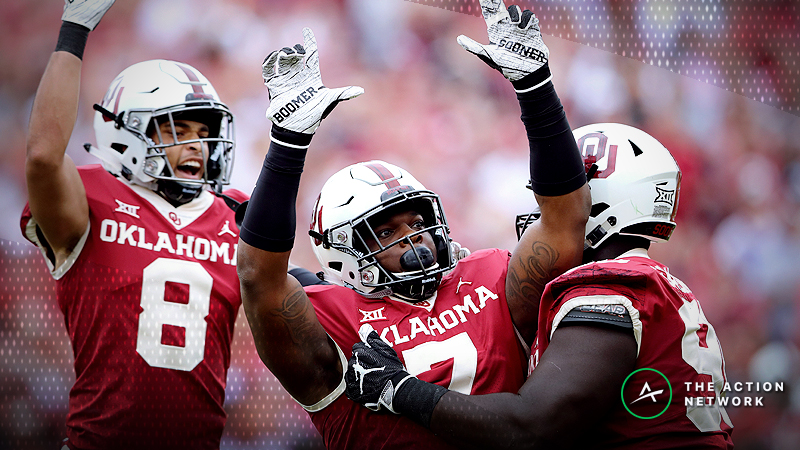 Oklahoma-Texas Betting: Wiseguys Pounce on Key Number
Squares bet on teams and sharps bet numbers. Saturday's 2018 edition of the Red River Rivalry between Oklahoma and Texas is providing a prime example of the importance of line value for winning sports bettors.
Oklahoma opened as a 7.5-point favorite against Texas across the betting market Sunday afternoon and dipped to -7 early this morning at Pinnacle.
Sharp bettors seized the opportunity to grab the Sooners at the key number of seven, driving this price right back up to -7.5.
Sports Insights' Bet Signals — which track sharp action in real time across the sports betting market — triggered a Steam Move on Oklahoma -7 at CRIS shortly after 10 a.m. ET Monday.
Steam refers to sudden, uniform line movement that is the result of respected bettors wagering on the same side of a game at multiple sportsbooks, all at once.
CRIS is considered a market-setting sportsbook, meaning its lines are widely respected due to its willingness to take high-limit wagers from professional bettors.
Sportsbooks that accept action from winning bettors provide the most accurate representation of how the betting market views each matchup.
And while it's early in Week 6, sharps have already taken a position at Oklahoma -7.
This article was originally posted on ActionNetwork.com by PJ Walsh. Sports Insights is part of The Action Network.