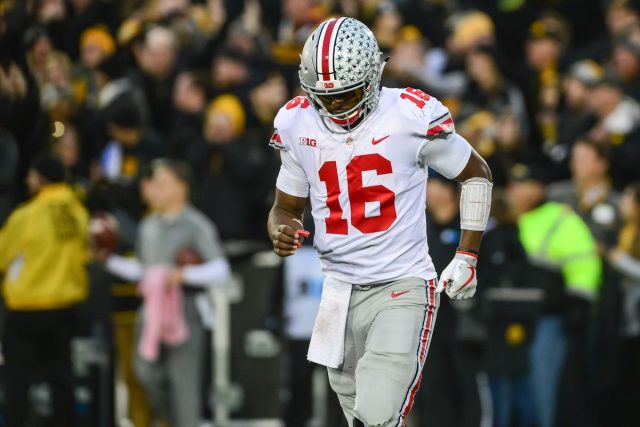 Ohio State Getting No Love Against the Spartans
This Saturday, we have a Big 10 clash between two ranked teams, #13 Michigan State and #11 Ohio State. This is set to be one of the most heavily bet games of the weekend and bettors are giving the Buckeyes a big-time cold shoulder in the early going.
By looking at our line graph on the Sportsbook Insider, we can see that the line has been inching towards Michigan State ever since it opened at +17 at Bookmaker.

They're getting 85% of bets and damn near all the money in the early going. After reaching 14.5 yesterday, the line has remained still…for now.
This is a very rare event for Ohio State if this level of betting activity keeps up, though. Since 2005, they've only received less than 30% of spread bets in a regular season game on four occasions. They've gone 3-1 ATS in those four games, though eerily enough, the only loss was essentially a spitting image of this game.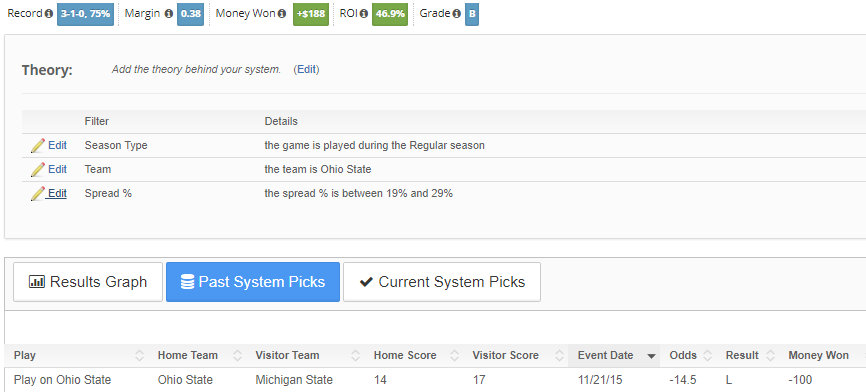 Ohio State, check. 14.5 point home favorite, check. Against Michigan State, check. In November, check. Spooky…Not only did they not cover in that game, they lost straight up.
With Ohio State coming off a big loss to Iowa, it's understandable that bettors are afraid to lay so many points against a ranked conference team. Meanwhile, the Spartans are coming off a nice upset against Penn State. I'm sure that this game will close with the Buckeyes receiving more than 15% of bets, but I'm not so sure that it will reach the 30% mark.
Check the latest lines and percentages on our free odds page to see if bettors change their mind later in the week.