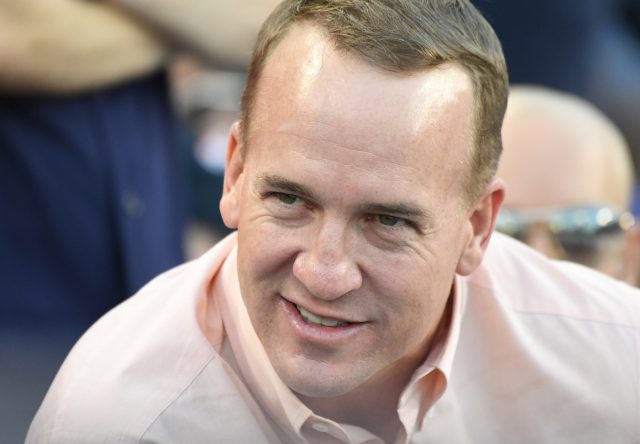 Odds on the Next Monday Night Football Commentator
With grumors of Jon Gruden heading to Oakland (Vegas) to coach the Raiders running rampant, BetOnline has posted odds on who his potential replacement would be in ESPN's Monday Night Football booth.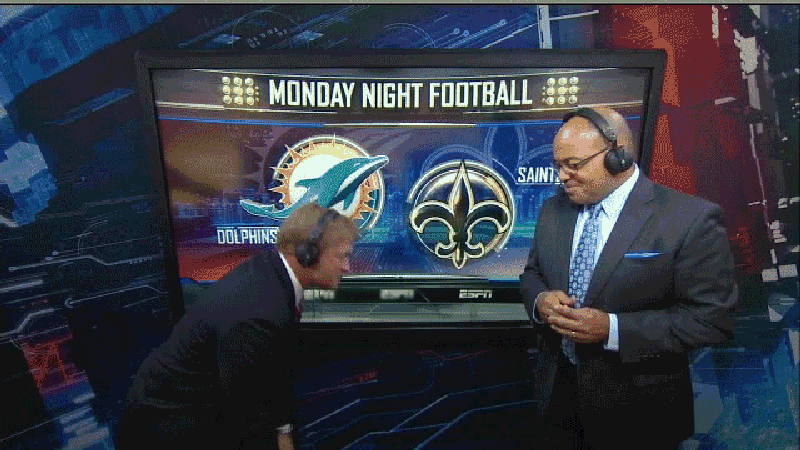 | Candidate | 1/5 (BetOnline) |
| --- | --- |
| Peyton Manning | +225 |
| Louis Riddick | +450 |
| Bruce Arians | +700 |
| Kurt Warner | +800 |
| Matt Hassselbeck | +900 |
| Tim Tebow | +1000 |
| Jesse Palmer | +1000 |
| Randy Moss | +1200 |
| Ron Jaworski | +1400 |
| Boomer Esiason | +1400 |
| Dan Foutes | +1600 |
| Rex Ryan | +2500 |
| Mike Golic | +2800 |
| Jim Harbaugh | +2000 |
| Phil Simms | +2000 |
| Scott Van Pelt | +10000 |
| John Madden | +10000 |
| Greg Cosell | +10000 |
| Bill Belichick | +10000 |
First on the list, none other than Peyton Manning. Manning has several potential career paths he could follow—coaching, broadcasting, pizza—the sky is really the limit. There are several articles out there on the web suggesting Manning would be the best possible replacement for Gruden, but no reports of him actually saying he would want to. At just over 2/1 odds, I don't think there is a good enough payout for Manning, whose knowledge could make him the next Tony Romo…in the booth, that is.
Next is Louis Riddick at +450. Riddick, a former NFL safety in the 90s and executive in the 2000s, has been working for ESPN over the past handful of years. Monday Night Football may be a good gig for some, but Riddick has actually been interviewing to become the general manager of the New York Pigskin Giants in recent weeks. Seemingly no information about him being a MNF candidate is available so bet at your own risk.
Bruce Arians, who just hung up the headset and retired from coaching, is next up at seven bills. I've always wondered why rich, famous people would retire from one job and immediately start another job…relax for Pete's sake…but it seems to be pretty common in the sporting world.
Two quarterbacks and one left fielder follow Arians. Kurt Warner and Matt Hasselbeck have their fair share of broadcasting experience, as both have dabbled on the mic since they retired. Tim Tebow, while not playing baseball for a living, has moonlighted as a football analyst for some extra cash. The enigmatic Christian has had a wild 30 years of life and literally nothing he does would surprise me at this point. I wouldn't be shocked to see him on MyBookie's next pope odds.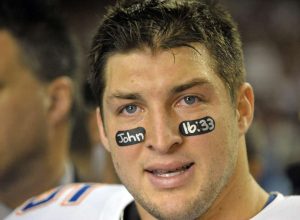 The bottom of the list has a few interesting names. The return of 81-year-old John Madden?!? Seems unlikely.
SVP?!?! It's not impossible. But even more intriguing, and infuriating for Patriots fans, is Bill Belichick's inclusion on the list. Seth Wickersham stirred the pot last night by publishing a controversial article about Belichick, Tom Brady, and Bob Kraft. He essentially implies that this will be the final season that they're all together in New England, but even if Belichick did decide to retire, there is NO chance he would work as a color commentator. I'm not sure ESPN would even hire him if he wanted to.
Photo via Richard Mackson – USA Today Sports