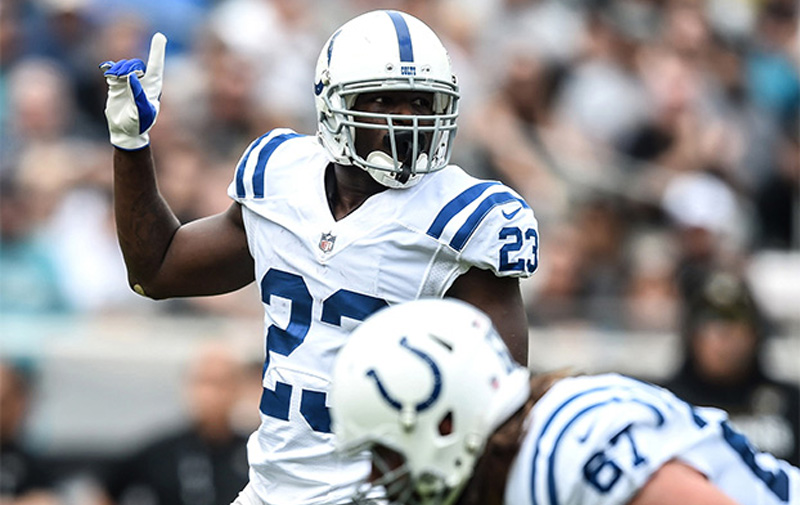 Not Biting on any TNF Game Lines? Check Out Fantasy Labs' Props Tool
Tonight's Thursday Night Football game is like most Thursday Night Football games…not good. I don't believe I'll be betting on the game and you shouldn't feel the need to bet on it either, but there's another way you can potentially make money. Betting on player props.
Now hear me out. Though traditionally a hobby for squares, the team at Fantasy Labs has found a way to make betting on props more of a science than a guess.
As most of you probably already know, the guys over at Fantasy Labs are pretty darn good with numbers. Their projections and models have helped countless folks win big in daily fantasy and given the correlation between player projections and player props, it's only fitting that they created a player prop tool.
How does it work? They pull props from five offshore books (Bovada, 5Dimes, Heritage, BetOnline, and Sportsbook.com) and use the odds to come up with an implied total. They then compare that implied total to their in-house projection to determine the biggest market inefficiencies that YOU can profit from.

For example, one of the better props that can be found in tonight's woebegone Broncos-Colts game relates to old Frank Gore's rushing yards. 5Dimes' over/under of 57.5 (u -150) suggests an implied total of 55.3 yards, which is 17% higher than the 45.5 yards Fantasy Labs projects him to get.
We've been playing around with this tool for a few weeks at the Sports Insights office and Dan McGuire has already found a rather profitable approach. He's focused only on props with high yardages with more than a 10% difference rather than looking at statistics with low totals that are more volatile, such as quarterback rushing yards, touchdown passes, or receptions. By doing this, he's gotten off to a hot start.
If you don't like a certain statistic or position for that matter, you can go ahead and filter them out.

Furthermore, you can view fantasy tools based on Draftkings, Fanduel, Yahoo, or FantasyDraft's salaries and implied points to find DFS value based on the particular matchup.

What are you waiting for, go check out the tool for yourself. It's free! Also check out The Sports Geek's video breakdown of how he uses the props tool (probably better than me.)
Don't limit yourself to NFL props, though, as you can profit with the same tool on NBA props.