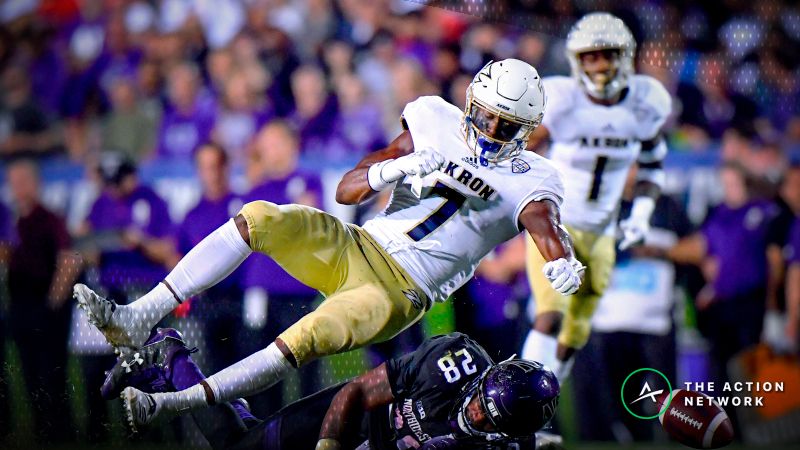 Bettors Push Northern Illinois-Akron Over/Under to Lowest in CFB Since 2016
If you're a fan of points, consider watching something other than Northern Illinois vs. Akron on Thursday night.
The two teams are ranked 127th and 114th in the nation, respectively, in points per game. Their combined PPG is 39.5, but oddsmakers and bettors are expecting even fewer than that in tonight's contest.
After opening at 39 at Bookmaker, this over/under is down to 37.5, and is actually sitting at 37 at most books.
That makes it the lowest total in college football since 2016 (UConn vs. Tulane, 36.5).
Much of the reason for the line drop is because of the betting activity that has taken place. Fifty-three percent of bets have landed on the under in this game, and those bets are accounting for 68% of the money wagered.
That's a sign of potential sharp action, as sharps are more likely to be the ones placing bigger bets. But regardless, it shows liability on the under, which is often enough to cause books to adjust lines.
And perhaps bettors have reason to be getting down heavily on the under. The lowest totals since 2005 have often not been set low enough, as games with totals lower than 39 have gone under 57.3% of the time (63-47-2).
The lowest closing total in the BetLabs database was 34 in Missouri-Vanderbilt in 2015. Vandy won 10-3.
This article was originally posted on ActionNetwork.com by Danny Donahue. Sports Insights is part of The Action Network.