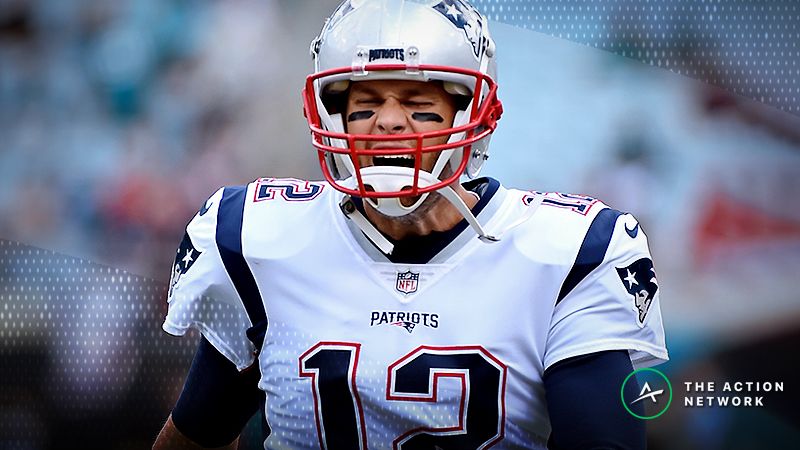 Public Bettors Expect Patriots to Bounce Back in NFL Week 3
Week 2 was anything but a slam dunk for public bettors. The most popular play ended up being the Texans (-3) with 80% of spread tickets, but they lost to Blaine Bleepin' Gabbert.
Teams with 70% or more of spread bets went 1-4 against the spread (ATS), although popular over/unders did better at 3-2.
Here are the three most popular bets for Week 3:
Cincinnati Bengals-Carolina Panthers Over (43.5)
1 p.m. ET
The over in this game is getting a lot of love at 79% of bets. However, the total has actually dropped from 44 to 43.5 since opening at BookMaker. Even though the tickets are split nearly 80/20, dollars are closer to 60/40, suggesting larger bets are on the under.
Why the public loves the over: Most bettors tend to have a recency bias, especially early in the season. Both of these teams went over last week, while the Bengals have gone over the total in both of their games so far — scoring an impressive 34 points in each affair.
There will be comfortable playing conditions in Carolina, too, with temps in the mid-70s and winds around 7 mph.
New England Patriots (-6.5) at Detroit Lions
8:20 p.m. ET
The public was all over New England last week as a tiny favorite in Jacksonville, but the Pats got outplayed on both sides of the ball. This week, bettors are doubling down, as 84% are on New England at -6.5.
Why the public loves the Patriots: How could you not love the Patriots? The Patriots always win and they always cover, and even more so after they lose.
Since 2003, the Pats are 36-11 ATS after a loss, covering by an average of nearly 8.5 points. That's freaking nuts.
With most shops keeping the Patriots as 6.5-point favorites and not moving them to -7, I expect bets to keep coming in on Brady and Belichick. 
Pittsburgh Steelers-Tampa Bay Buccaneers Over (54)
8:15 p.m. ET Monday
Last week, the Eagles-Bucs total was at 44 on Friday. This week, with the Steelers in town, oddsmakers have set the bar 10 points higher in Tampa. No worries from the public, though, as 83% of bettors still like the over.
Why the public loves the over:  I said it last week and I'll say it again …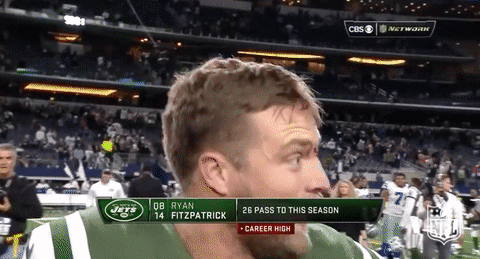 There are a few reasons why bettors love this over despite the lofty total:
FitzMagic.
The Steelers defense was absolutely torched last week by Patrick Mahomes and the Chiefs.
Both teams have gone over in each of their first two games, so why would it stop now?
This article was originally posted on ActionNetwork.com by Mark Gallant. Sports Insights is part of The Action Network.