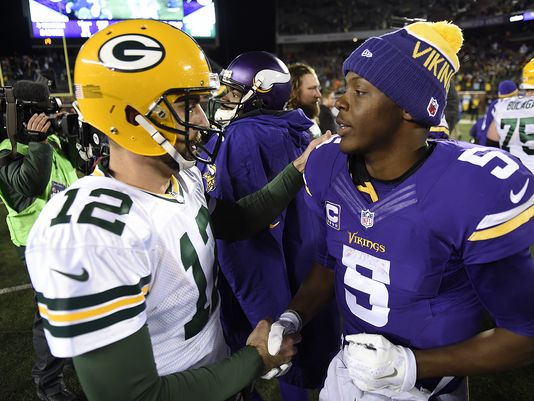 NFL Week 17 Opening Line Report
As we enter the final week of the NFL regular season, we've taken a look at some key games for playoff implications in addition to the odds movement for the final Week 16 game on Monday night.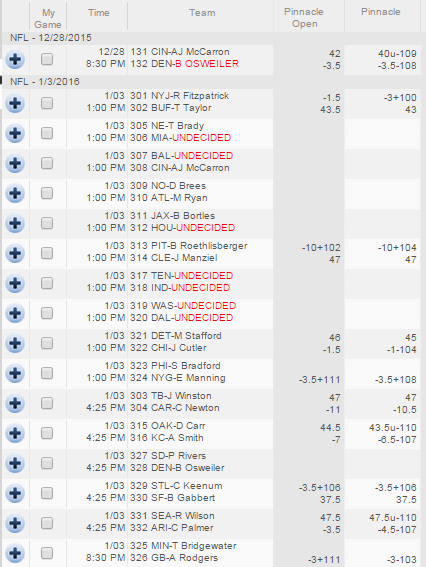 Vikings at Packers: The NFC North is on the line with the winner of this game clinching the division. The Packers opened -3 at home and haven't moved, which essentially means these teams are evenly matched at this point in the year. While only a few books are reporting betting trends, Minnesota is receiving nearly 70% of early spread bets. This isn't too surprising considering the seasons these two teams have had. Green Bay has struggled more so this year than in years past, while Minnesota has been impressive all year going 12-3 ATS. The Packers also just got blown out in Arizona while the Vikings crushed the Giants on Sunday night. Bettors likely have the most recent game in mind, but they've also determined that Minnesota is worthy of the points based on season results.
Raiders at Chiefs: Kansas City has clinched a playoff bid but will have a chance to win the AFC West next week with a little help from Denver. The Chiefs opened -7 but currently sit at -6.5 despite even betting so far. Oakland had found success in KC over the years, covering 9 of 10 games from 2003-2012, but have been blown out there the last two seasons. Prior to Monday night's game, BetOnline is listing the Broncos at -205 to win the AFC West with the Chiefs at +165, so Denver is still in decent position to take the division.
Steelers at Browns: This game has both playoff implications (Pitt has to win for chance to get wild card) and #1 draft pick implications (Titans clinch #1 if Browns lose). Pittsburgh opened -10 on the road and haven't moved off the number with public betting relatively split. Pittsburgh was a double-digit road favorite last week against the Ravens but lost outright, while the Browns easily covered their double-digit spread on the road in KC last week. Even though the Steelers have to win to stay alive, we'd expect this line to drop into single digits during the week.
There are still a number of key games without lines due to QB and other injuries, so be sure to track all the latest openers, line moves, betting percentages, breaking injuries and more from our Free Live Odds page.