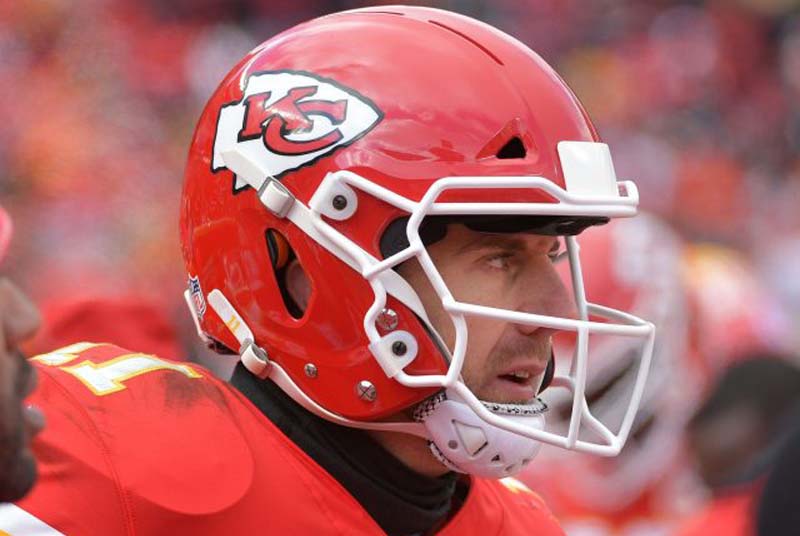 Which NFL Team will Alex Smith Play for in 2018?
Another year, another disappointing end to the Chiefs' season. I hope Alex Smith really savored the moment because that could have been his last playoff loss for Kansas City…say it ain't so!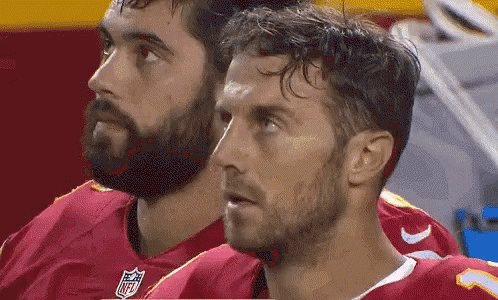 According to Ian Rapoport, the Chiefs will be looking at trade options for the veteran quarterback. With Patrick Mahomes waiting in the wings, there's no point in putting off the future any longer. This isn't exactly a Tom Brady-Jimmy G type scenario. Smith is expendable and odds are showing that he's more likely to be on another team by the start of next season.
| Team | 1/9 (Bovada) |
| --- | --- |
| Chiefs | +160 |
| Cardinals | +450 |
| Jaguars | +500 |
| Bills | +500 |
| Broncos | +700 |
| Jets | +700 |
| Giants | +1000 |
| Browns | +1000 |
| Redskins | +1200 |
Though the Chiefs are still the favorite, their +160 odds suggest only a 38.46% chance that he returns. The soon to be 34-year-old has led the Chiefs to five consecutive winning seasons, but has failed to make it past the divisional round of the playoffs.
With Carson Palmer now retired, the Cardinals probably aren't looking to enter the 2018 season with Drew Stanton or Blaine Gabbert under center. With that being said, Smith is a solid trade candidate for a team hoping to bounce back with a healthy David Johnson next year.
Next up are the two participants of the world's worst playoff game ever. Depending on how the Jaguars fare the rest of the way, they may not be looking for a quarterback. Buffalo, on the other hand, should definitely be looking for one. Tyrod Taylor didn't make one accurate pass more than five yards down the field this past weekend and there have already been plenty of rumors about him being on the trade block.
Sorry to see Tyrod Taylor's season, and almost certainly Bills career, end that way. He'll be subject of trade talks at the combine

— Jason La Canfora (@JasonLaCanfora) January 7, 2018
Any long shots tickle your fancy? The good old Browns fetch a nice price of 10/1…not a bad idea for them. However, I'm not sure they're smart enough to realize you need a competent quarterback to win more than zero games, though.
Follow @ActionNetworkHQ for more news as the playoffs wrap up and we head into the offseason.
Photo via Denny Medley-USA TODAY Sports