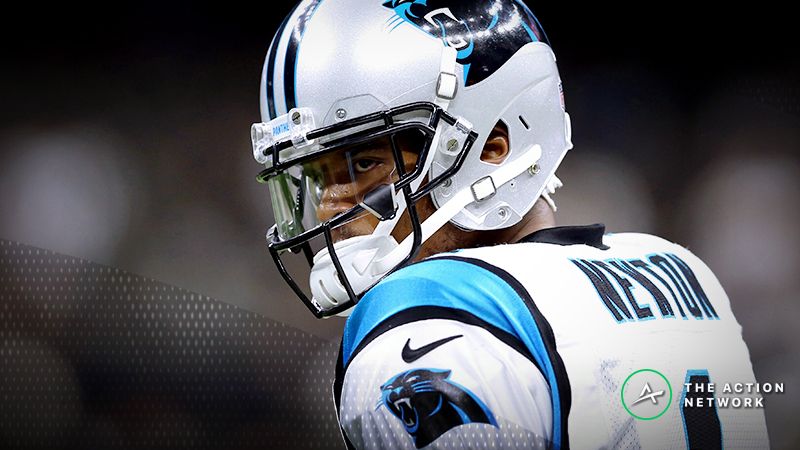 Week 5 NFL Survivor Pool: Titans, Panthers, Bengals or Chargers?
Editor's note: This story was published before New England's victory on Thursday Night Football. The advice below still stands.
There weren't many upsets in Week 4, but any week you survive and advance is a good one in NFL survivor pools.
It's time to change some things up, however. This week I'll still give my pick for which team is the best play, but I'll also discuss some other options and strategies. We've all used different roads to get here and have to approach Week 5 from multiple angles.
There are eight teams with projected winning percentages of 70% or more this week. Here are the key stats for those teams.
(A reminder that Games Left refers to projected games remaining with a win percentage of 70% or more.)
The first thing we can do is eliminate the Rams as a choice this week. They have six projected games remaining, so there is no reason to use them with so many other options.
The first big question comes up with the Patriots, and it's a decision you have to make early because the game is on Thursday Night Football. I don't think New England is a bad choice, especially in a small pool with few entries remaining.
However, I would still prefer to hold on to the Pats and use one of the other teams.
The Titans are next on the list because my model likes them WAY MORE than the betting market does. I normally don't take 3.5-point favorites too seriously, but the model thinks Tennessee should be closer to -7 against Buffalo.
If the Titans weren't so popular this week, I'd be compelled to take them as a sneaky pick.
Carolina is too chalky and could be the worst pick on this list. I think the Giants are garbage, too, but too many people taking the Panthers means they're a bad Week 5 survivor pick.
When I looked at the percentages, I thought the Chargers would be my pick this week. But don't forget the other key metric in survivor pools: the schedule.
The Chargers have the highest projection in Weeks 11 and 12, so I'd rather have them available later in the season.
The Pick: Cincinnati Bengals
So the pick came down to the 49ers and the Bengals. Neither is a team you are looking to save for later weeks.
The model actually has the 49ers a little higher, but I swallowed my pride and trusted the NFL market, which has the Bengals as bigger favorites.
The temptation to take the Patriots early and just move on to Week 6 is understandable, but I'd rather have that trump card in future weeks.
Don't forget, that they still play the Bills … twice.
This article was originally posted on ActionNetwork.com by Travis Reed. Sports Insights is part of The Action Network.