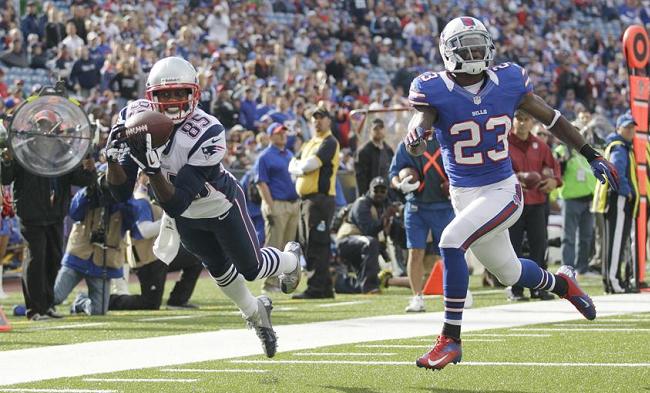 Bet Labs Mailbag: Is there Value Betting on NFL Moneyline Favorites?
Each week, we use our Bet Labs software to analyze betting system questions submitted by our readers via email and Twitter. We've selected our favorite questions and posted answers below.
If you're interested in creating your own data-driven betting systems, contact us for a free live demo of our Bet Labs software.
Please note that some Tweets have been modified for grammar, to spell out abbreviations or to add sport type to original questions.
---
Mark (via email): What is the ATS record for College Basketball double digit (+10 points or more) road underdogs when only 25% or less of the public played that side?
@SportsInsights: Double-digit road dogs who receive 25% or less of spread bets have won 51.8% ATS since the start of the 2005 college basketball season. 
---
Charles (via email): I am specifically interested in the outcome of betting ML favorites receiving 90+ percent of wagers.
@SportsInsights: Since 2006, only 13 NFL teams have been favored on the moneyline and received 90% or more of moneyline bets. They went 10-3 for +1.37 units.
---
Ryan (via email): I would like to test a potential NBA system in which a team loses by 18 points or more their immediate next game they cover the spread?
@SportsInsights: NBA teams who lost by 18 or more points in their previous game have won 50.7% ATS since 2005.
---
Adrian (via email): What percentage of NBA home dogs of 7.5 points or more win ATS?
@SportsInsights: NBA home underdogs of 7.5 points or more have won 48.4% ATS since 2005.
---
If you have questions for our Bet Labs Mailbag, please Tweet them throughout the week to @SportsInsights on Twitter using #BetLabs or email them directly to us at BetLabs@SportsInsights.com.